Shogo Okamoto
Frog in Love
I make frogs with the pattern of a carp.
If the red spot is in the shape of a heart, the frog is in love.
Throughout its history, Japanese culture has personified things that cannot be seen.
Examples include ghosts and Kappa (water spirits) in stories, and these seem to have lead to modern Anime.
If the goal was just to create a simple form, it would be faster to create a mold and make a plaster or ceramic doll.
I use methods that require a lot of time and care because I want the work to look like it's actually alive, to make unusual creatures that look like they are about to leap at any time.
Packaging and Shipping: As for the shipping fees, they can be automatically calculated when you click the "Add to Cart" button on the artwork page and proceed to the Checkout page. By selecting your country or region in the "Billing details" section, the shipping cost via DHL or FedEx will be displayed and can be combined with the artwork price for payment. Additionally, the artwork will be carefully packaged and shipped by experienced art-specialized packing professionals, using methods tailored to each individual piece.
NFT Authenticated

These works of art come with NFT certificates. For details, please click here.

Materials

paulownia, Gofun, pigments, cinnabar, and sumi ink

Details

W 6.8 × D 6.2 × H 5cm
weight: 0.063kg

W 2.68 × D 2.44 × H 1.97 in
weight: 0.14 lbs

Note

Mr. Okamoto's artworks contain Nikawa glue. To protect the works, please do not do any of the following. Doing any of these may damage the artworks or change their appearance.

Do not leave the work in a dry or hot location.
Do not subject the work to hot or cold air currents.
Do not wipe the surface with a wet object.
Do not touch the surface with bare hands.

Tags
By signing up for our Newsletter, you can receive up-to-date information from Kogei Art KYOTO in your mailbox.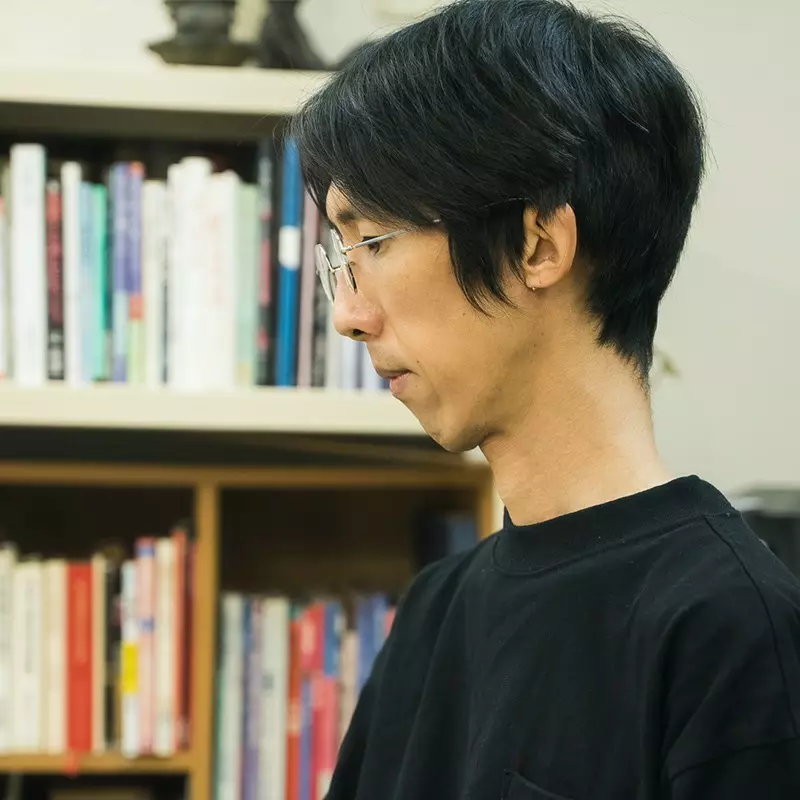 Shogo Okamoto
Shogo Okamoto was born as the eldest son of Shoho Menya, the 14th Mensho Kyoto doll artist in a lineage of doll artists that has continued since the Hoei Era (1704 to 1710) of the Edo Period. Traditionally, dolls are alternate forms of sacred existences. They purify the space in which they are displayed and are made with medicinal herbs used in traditional Chinese medicine so that they can be cherished more dearly.