A technique called Nugui ("wiping") is used to give luster to Gofun (a white pigment).
The surface of the Gofun is rubbed with various things to polish it and give it gloss. As I do this work, I believe that the unseen light rays given off by the resulting white surface drive away evil.
I think I am the only person at present in Japan that can produce this type of work, with its mirror-like surface that looks like ivory or like ceramics.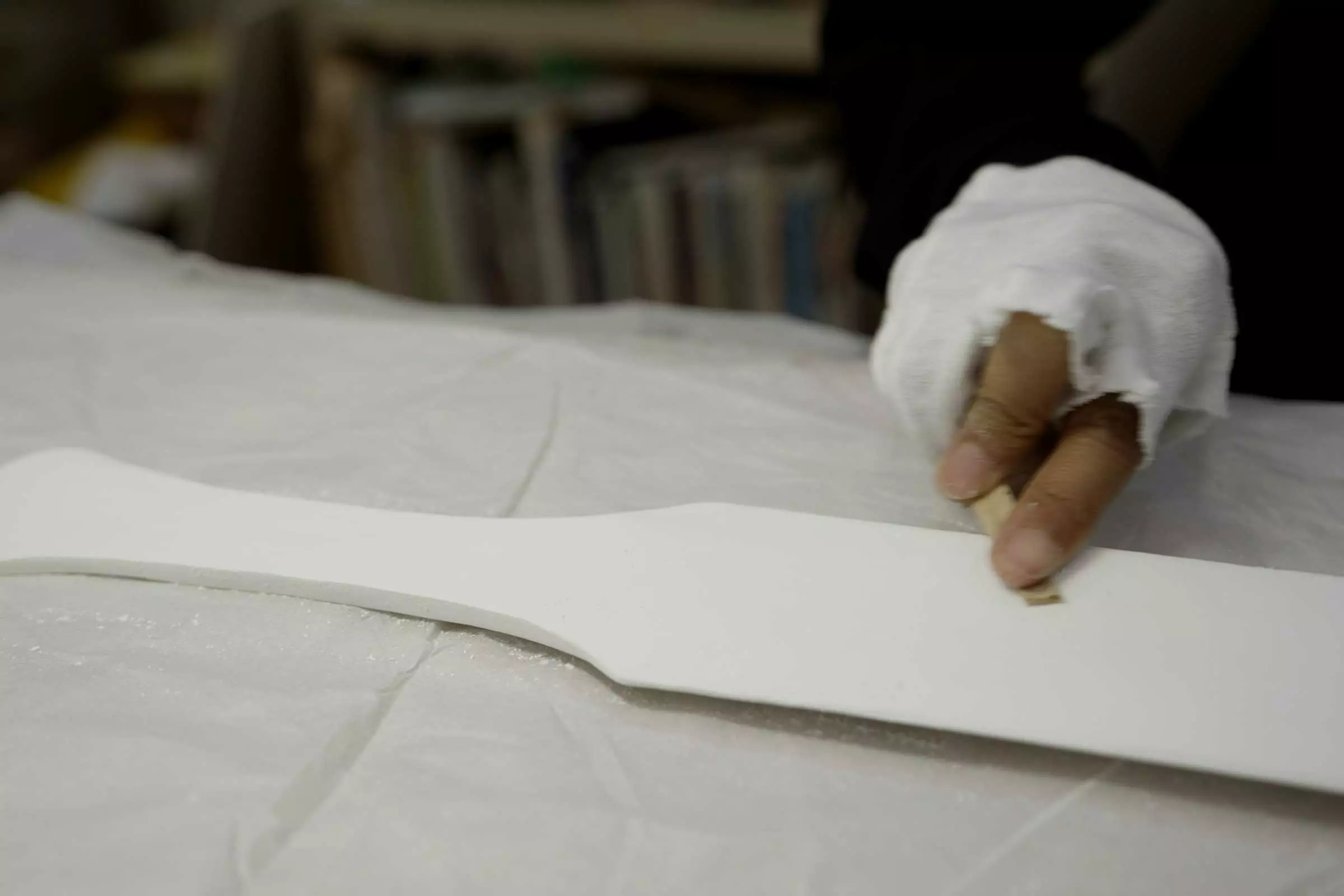 I believe this sword is made of an incredibly strong substance.
And that strength can be absorbed by people who stand in front of it.
The sword absorbs my energy and then that absorbed energy absorbs evil.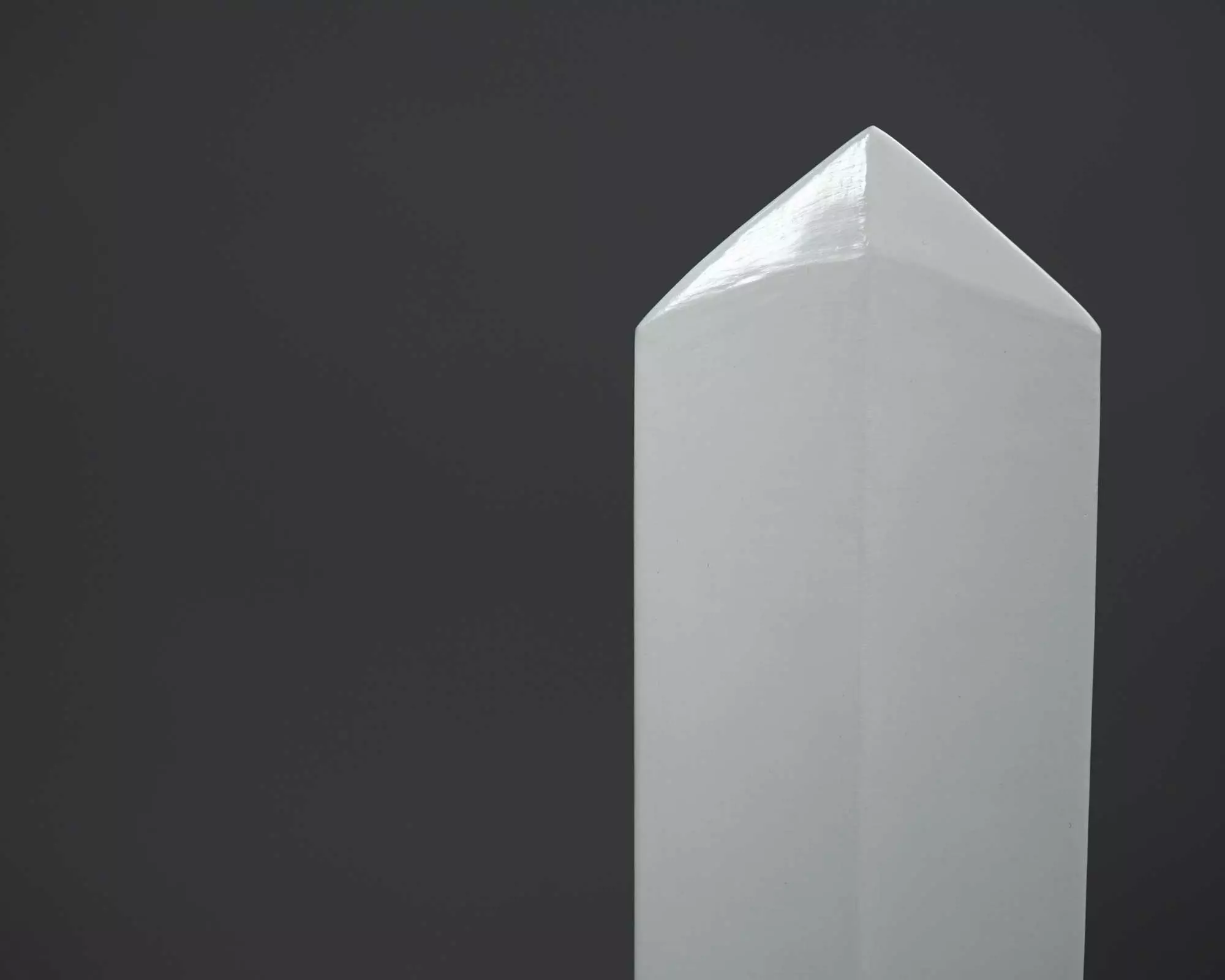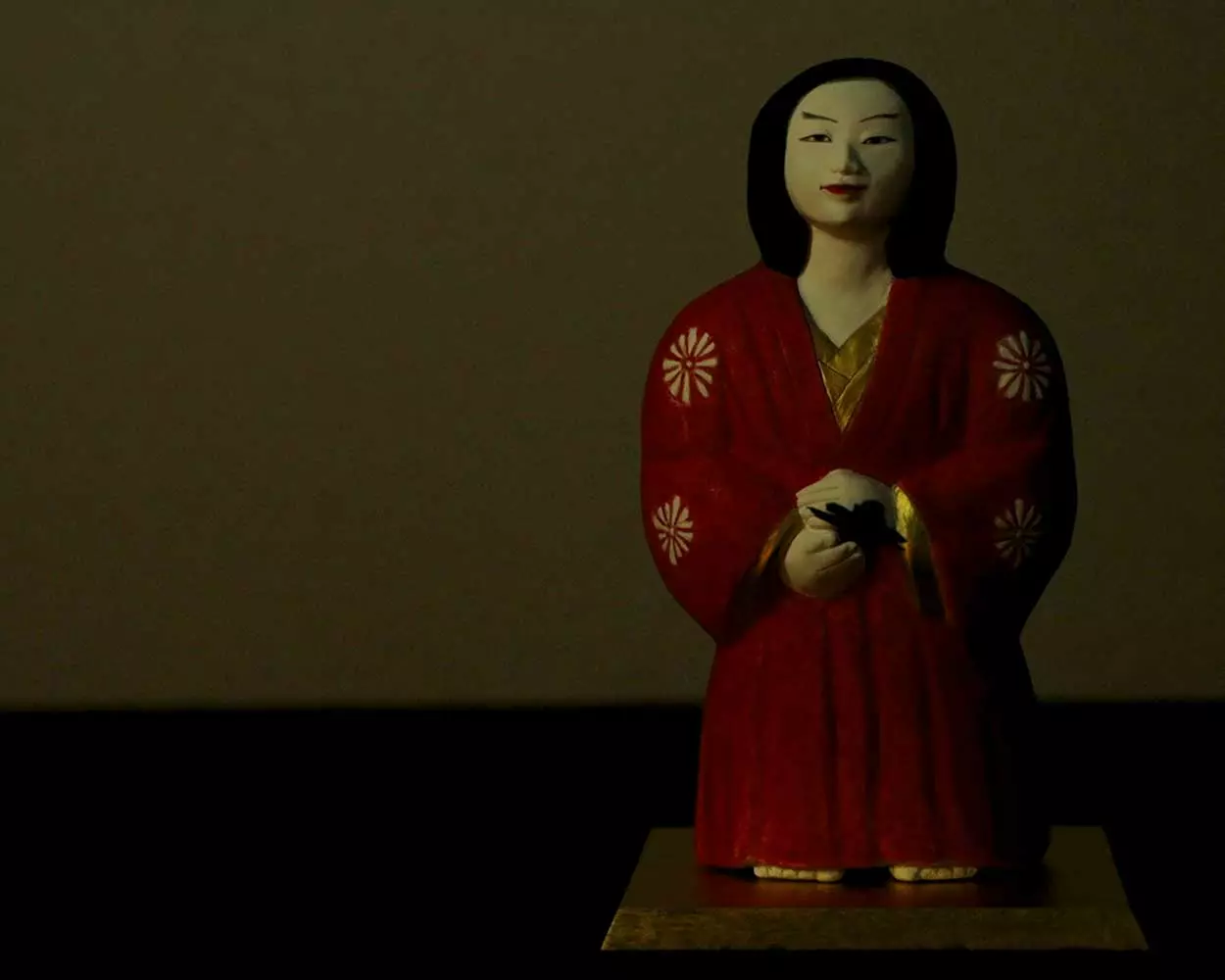 That's the type of work I want to give form to.
I have given this sword the spirituality and strength of a Ningyo doll, and that's why it's the "Purification Sword."
It is a formless spirit given form.
Of course, scientifically and in the real world it's Gofun. It cannot be swung around to harm people. In witness to yourself, you can use it to 'cut out' evil, to purify yourself, to question yourself.
It's that type of art. If you want to call it art, it's art. Call it Kogei and it's Kogei.