Since I was very young I enjoyed playing with clay and watching my father work with clay.
Then I saw the Japanese confectionery technique that is used to make chrysanthemum flowers with scissors and adapted it to create ceramic art using what I call clay scissors to add decoration to Seishi white porcelain.
I do work I call flower scissors to create chrysanthemum designs.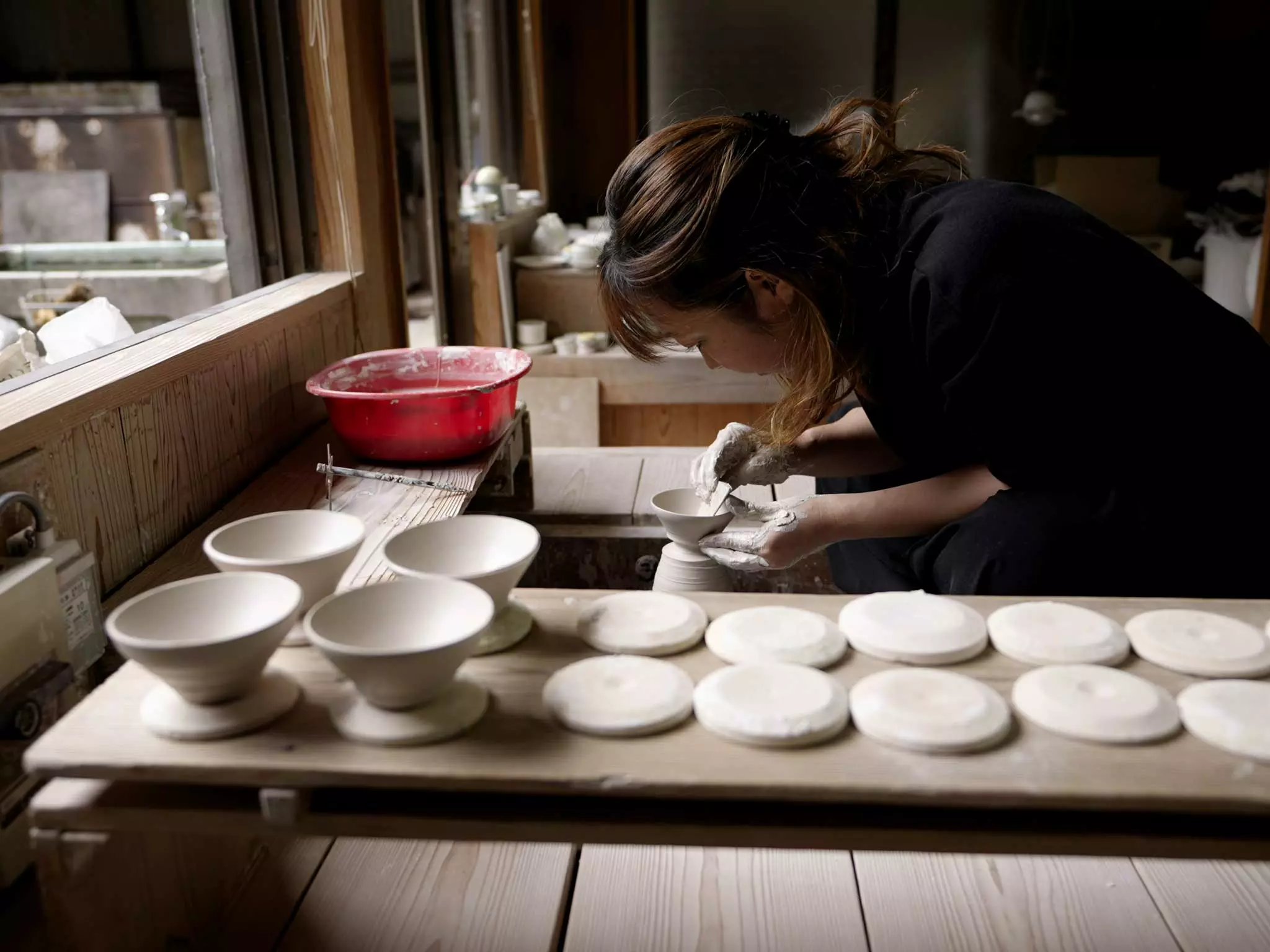 The patterns I cut to look like chrysanthemum flowers are produced by cutting each petal individually with the clay scissors, creating the beautiful flowers that are the highlight of this work.
With the work I call feather scissors, I use these scissors, which are my most recent ones, in a technique to create Kogei art objects.
Although real feathers are soft, this work is characterized by making a very hard material look soft and detailed. Cutting the clay lengthwise in detailed patterns requires a lot of technical skill, but I think it produces a very effective expression.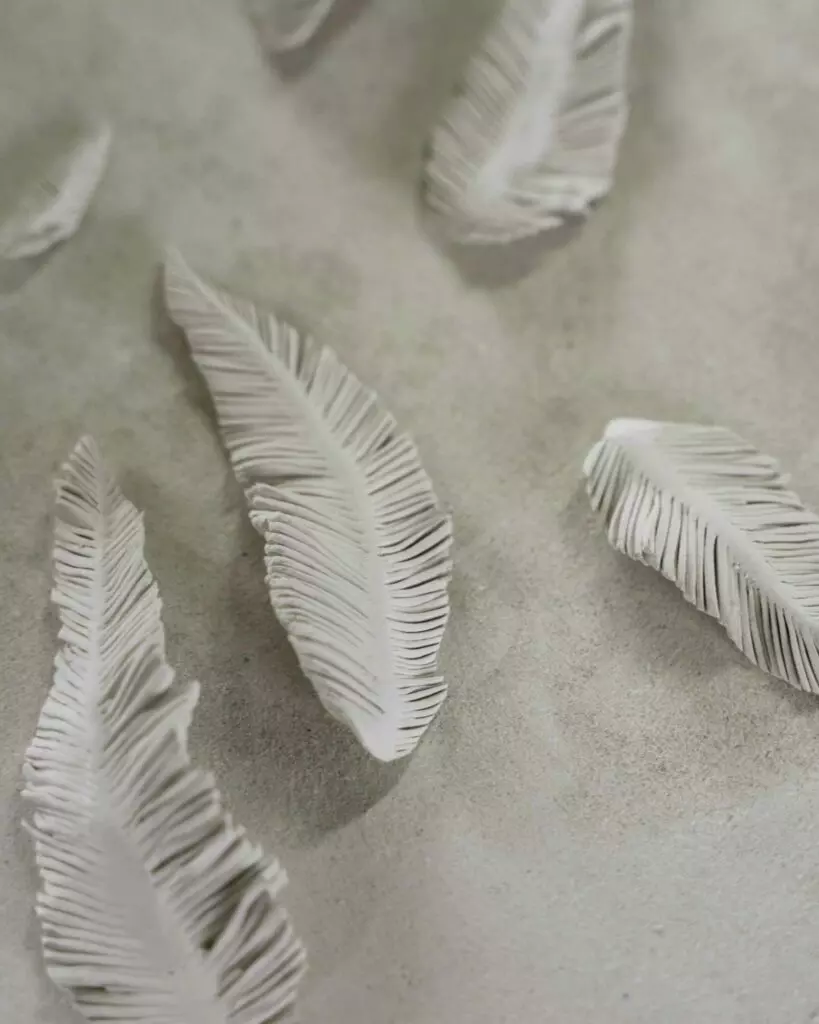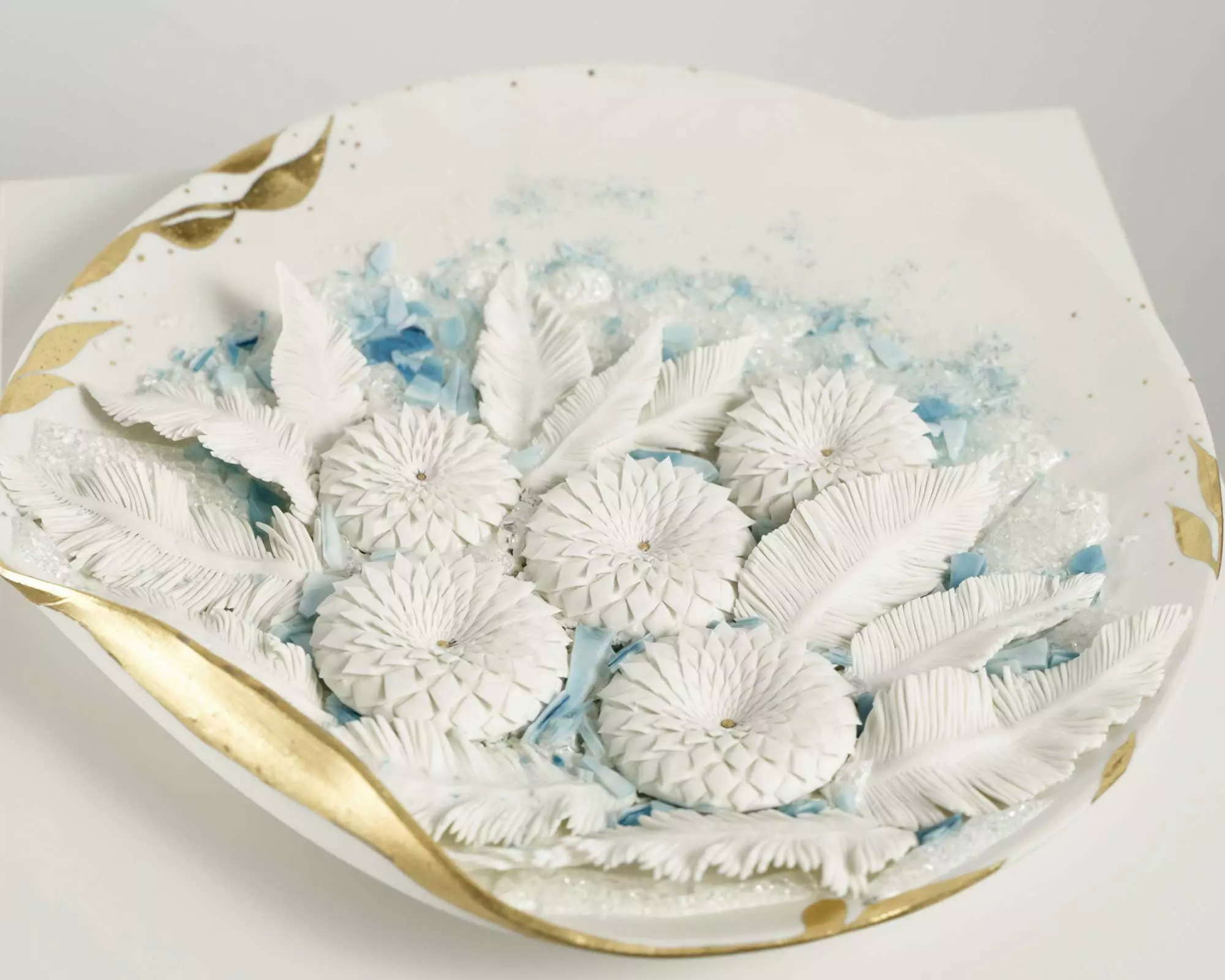 In Japan, the image of Daruma is very familiar to everyone, but I used my clay scissors to create a Daruma with very vivid colors instead of the traditional red and black. This is something new for me, and I think it makes a very cute Daruma.
When I was asked if I wanted to sell my work overseas, I wanted to create not only beautiful things but also something that showed more awareness of the country of Japan. I was looking for possibilities and settled on the Daruma.
This new opportunity to sell overseas has become an inspiration for me, and I'm very glad I could create some new work.