This piece is made from Jindai cedar. It expresses small buds that take in the goodness of heaven and earth, sending roots deep into the ground and changing with the season in the beauty of life's vitality.
Jindai cedar is an ancient cedar that was buried in the ground due to volcanic eruption or other reasons for 2,500 to 2,600 years. The beautiful natural color comes from components in the soil moving into the wood before the wood is exposed to the air.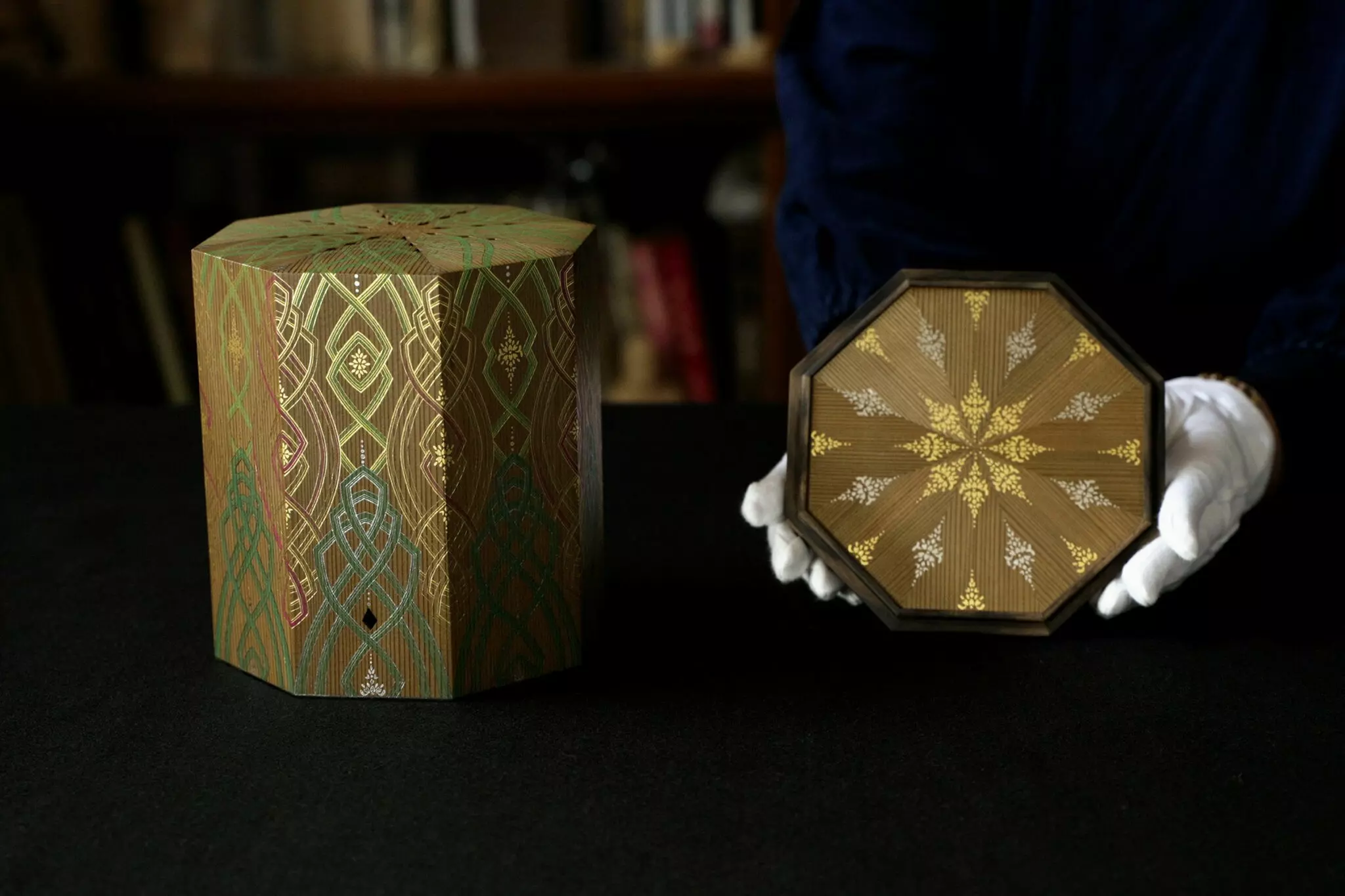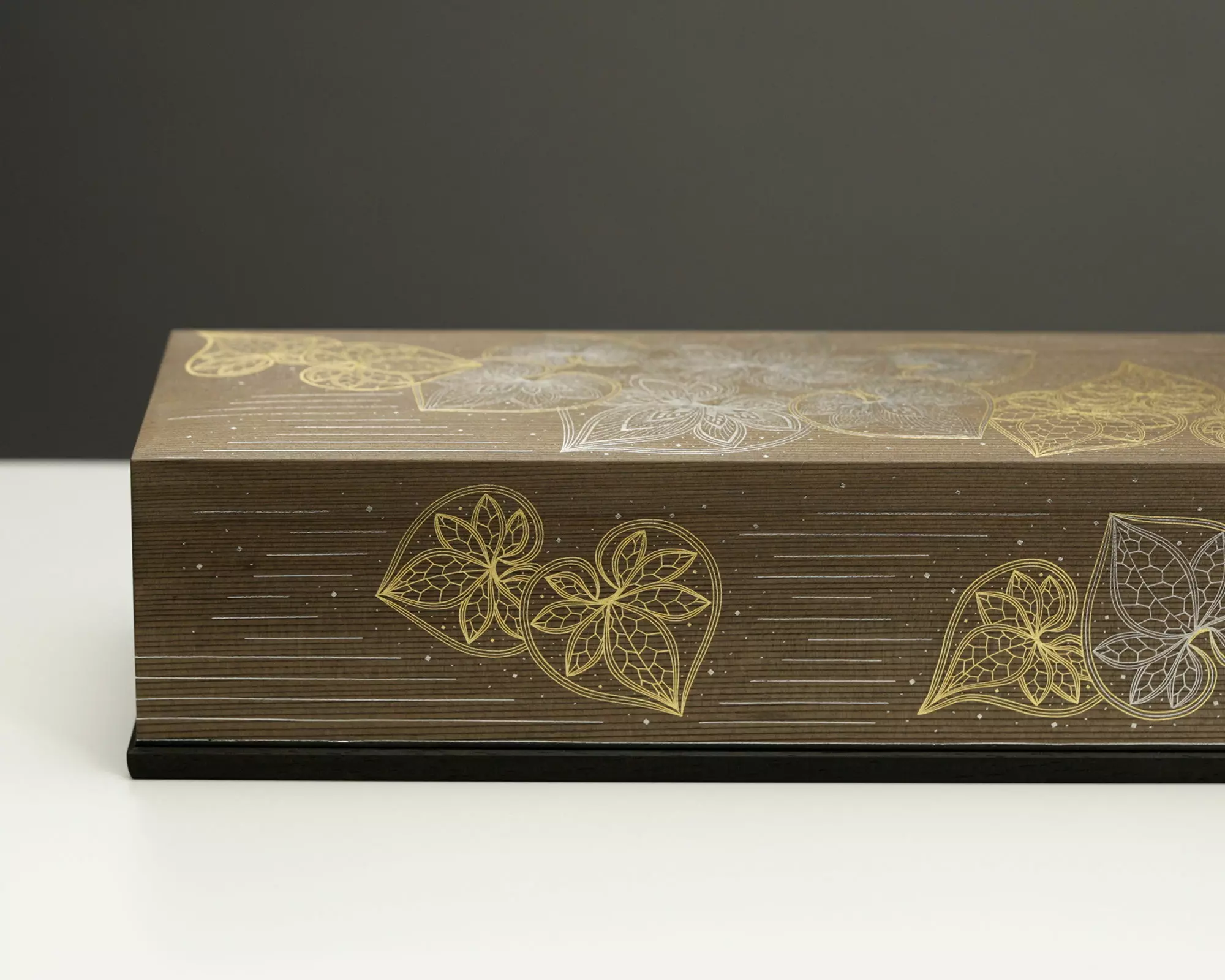 I cut the lines used in the design, eyeballing the dimensions, using a bamboo knife, which I also make myself. I use from four to six sheets of gold and platinum foil that I fuse together using a charcoal fire. The number of sheets that I fuse together depends on the application. I cut each line individually. I position them holding a brush in each hand and use Nikawa glue to secure them in place.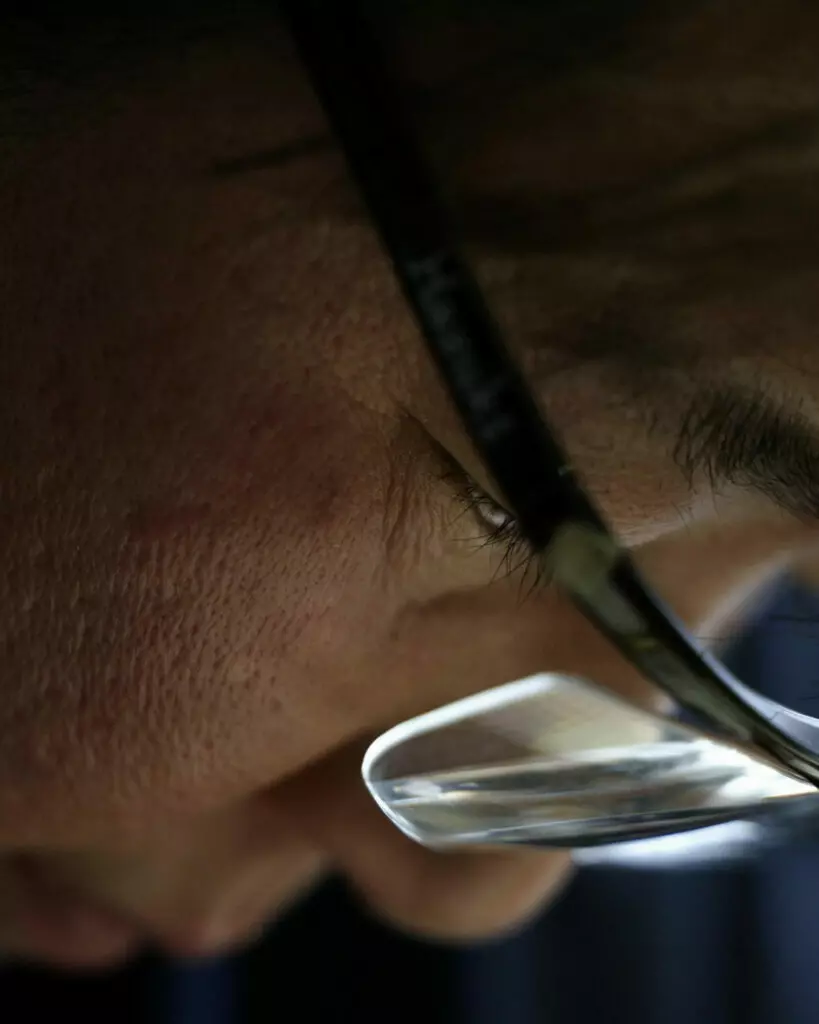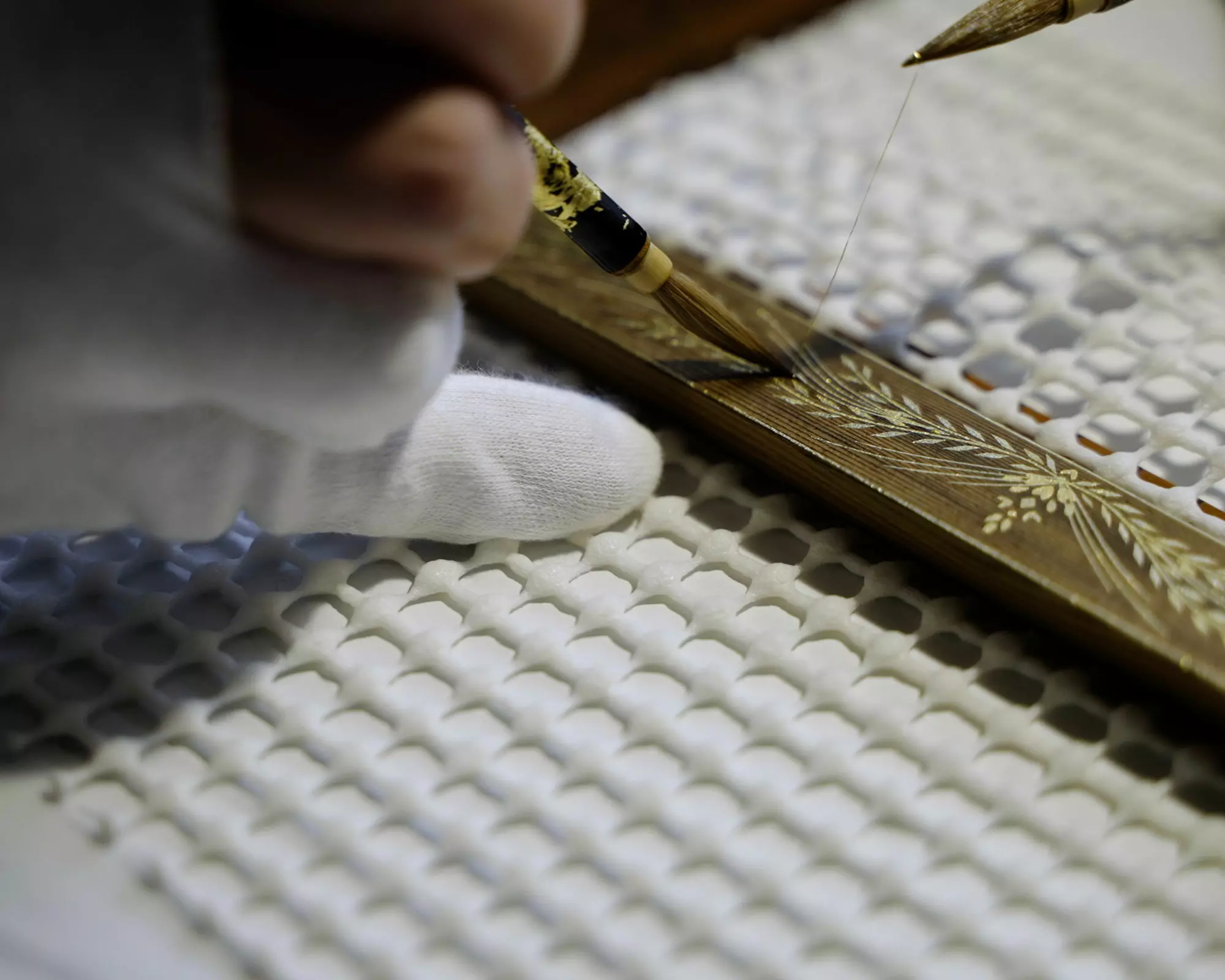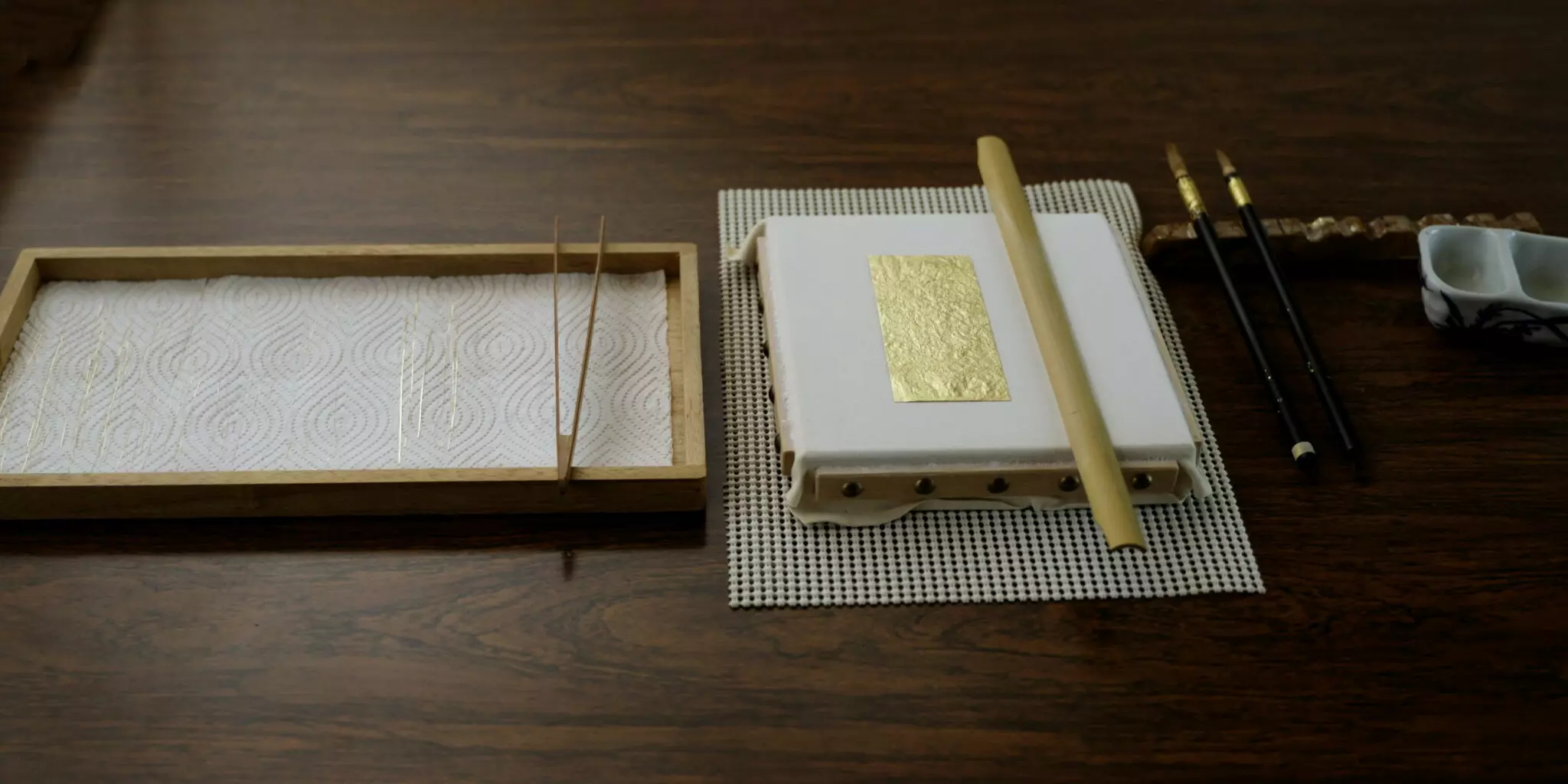 I feel like I'm making fresh air with the fragrance of early summer that suddenly appears in the forest near where I live when the plants begin to breathe. I wanted to make all that into a form with the air being drawn up from the bottom and sent out from the top, which I made into a lid.