Japanese kimono artists have used hand-drawn Yuzen silk dyeing since the Edo Period, but modern artists like me do not rely on classical designs but rather work from our own sketches to develop new designs that become the patterns on our kimonos.
From when I was young, my father and grandfather would tell me to do something interesting, and I think that is why I'm always consciously looking for something new.
Right now I'm making a kimono for a Coming of Age Ceremony.
The kimono I'm making must be in good taste, but it must also be pretty and innocent. I keep these three elements in mind as I work.
I drew a pattern with ladybugs stopping on roses and with butterflies and honey bees flying around as if in paradise.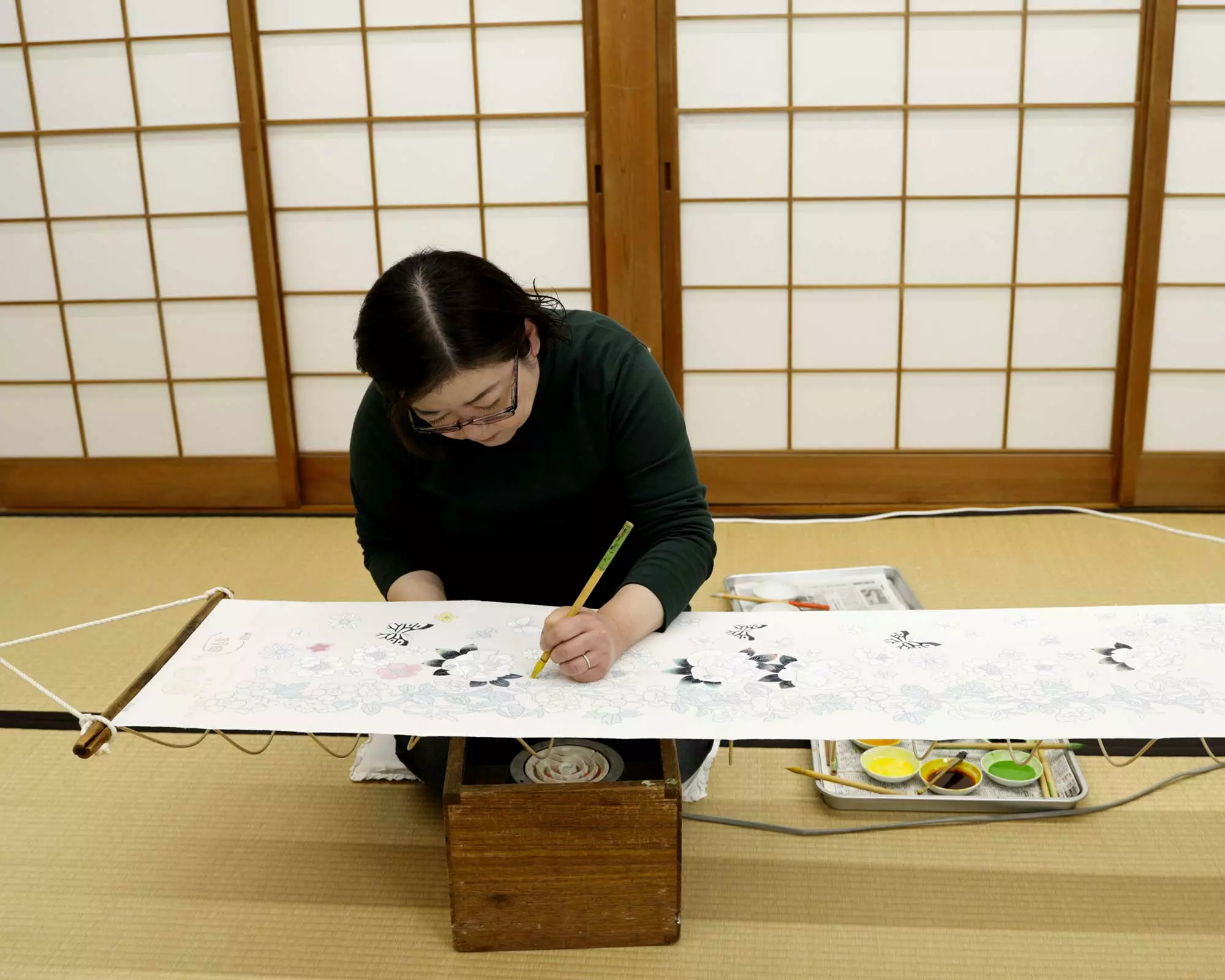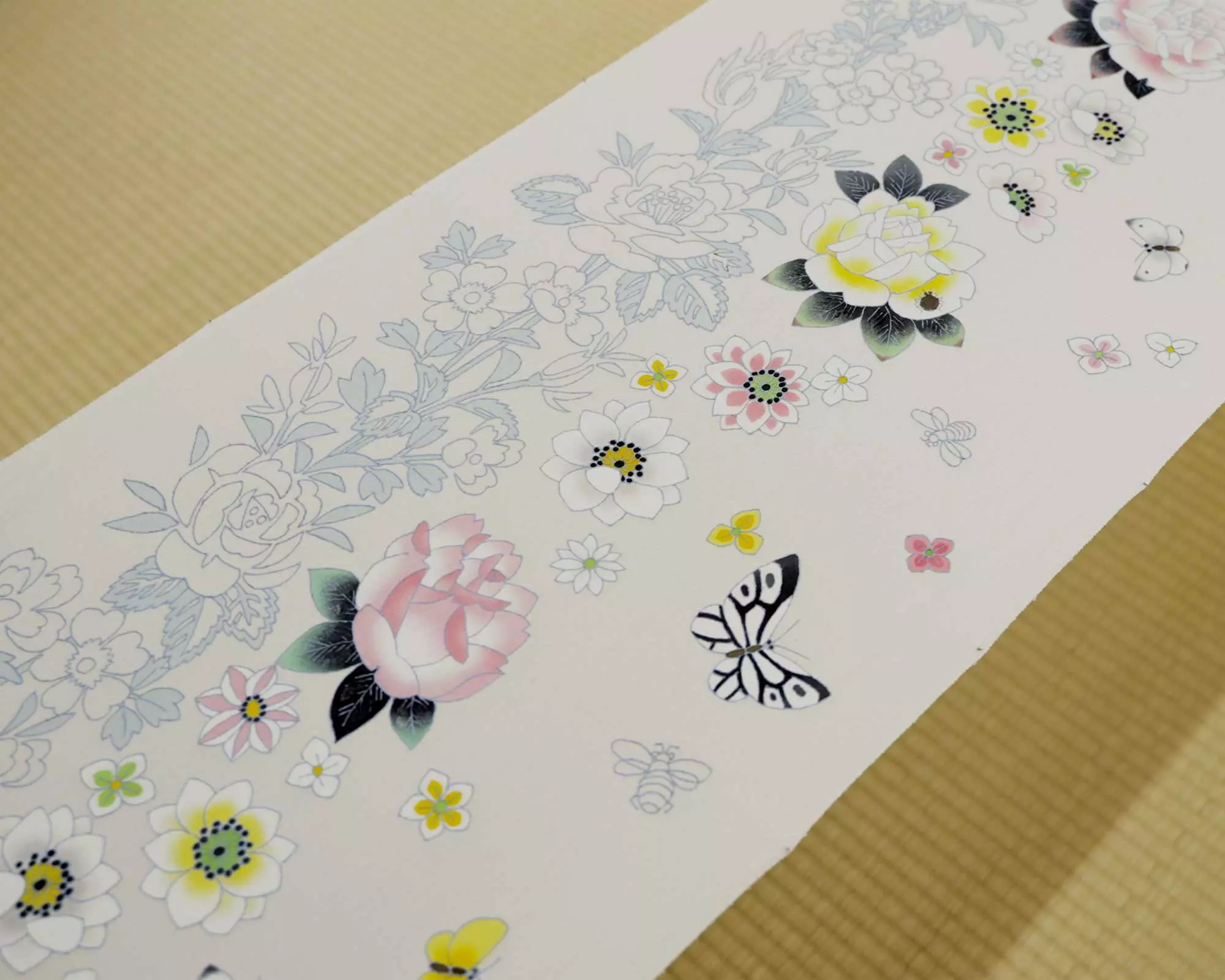 People born and raised in Kyoto naturally come into contact with the works of the Rinpa school of Japanese painting.
I think that has influenced me unconsciously, and when I had the opportunity to exhibit my work in a show with a Rinpa theme, it gave me a chance to reconsider that influence. This is the kimono I made for that show.
Rinpa artwork often uses gold leaf, which I expressed using a checkered pattern. I created movement by varying the sizes of the squares, and I think the resulting pattern turned out very interesting.