I have thought for some time that the most powerful forms resulted from the creation of natural shapes.
I saw the natural curves formed by hammocks and curves made proportionately to gravity and discovered a new technique. I think this technique creates good, effective forms.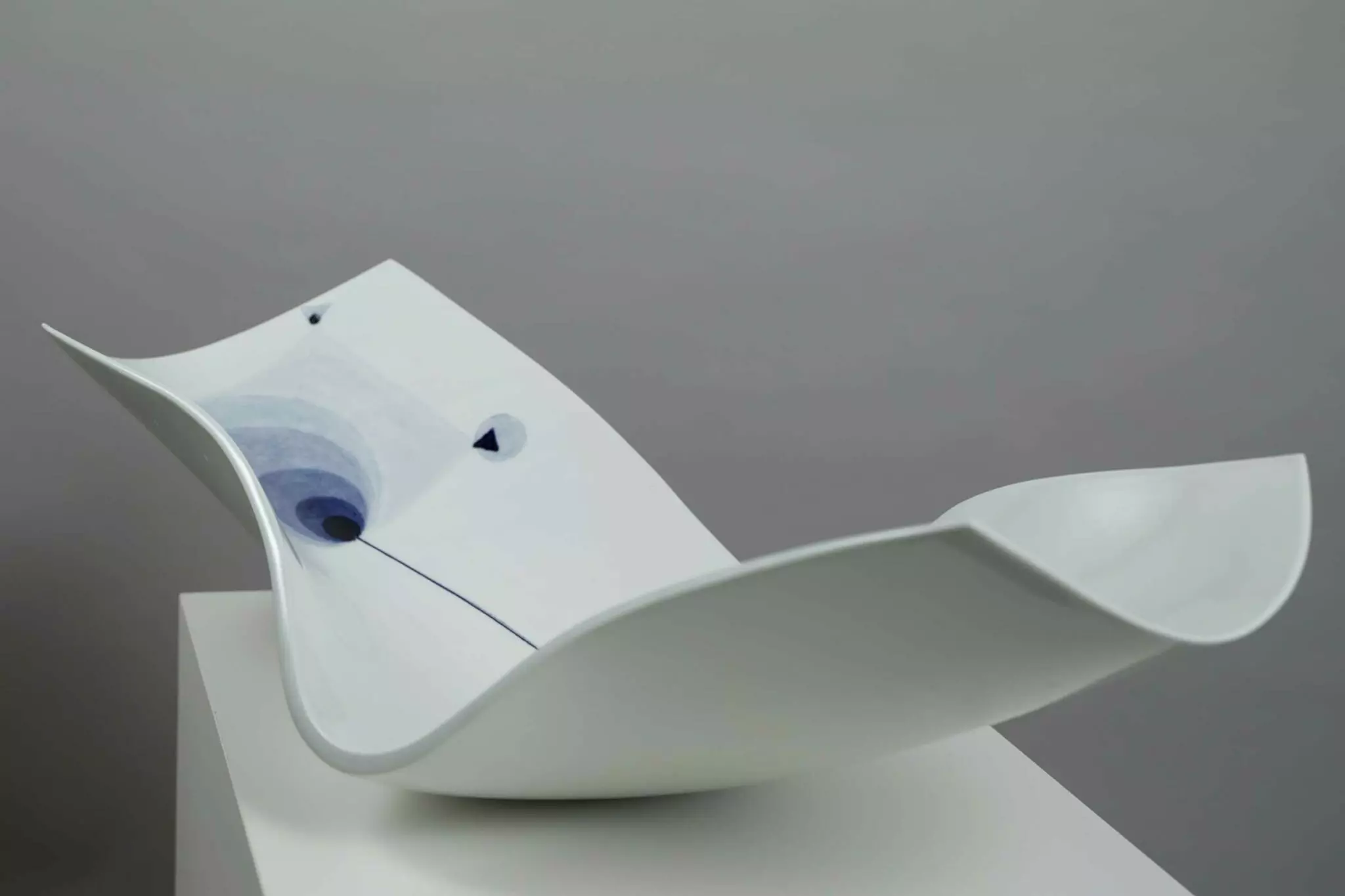 I throw a large disk on a wheel and cut it into a rectangular shape. I adjust the shape and place it in a cloth with hangers attached to it. Then I hang the cloth in a metal frame somewhat like a hammock.
I carefully adjust the heights around the cloth so that the clay forms beautiful curves. I gave a presentation on this process in the ceramics studio at Harvard University.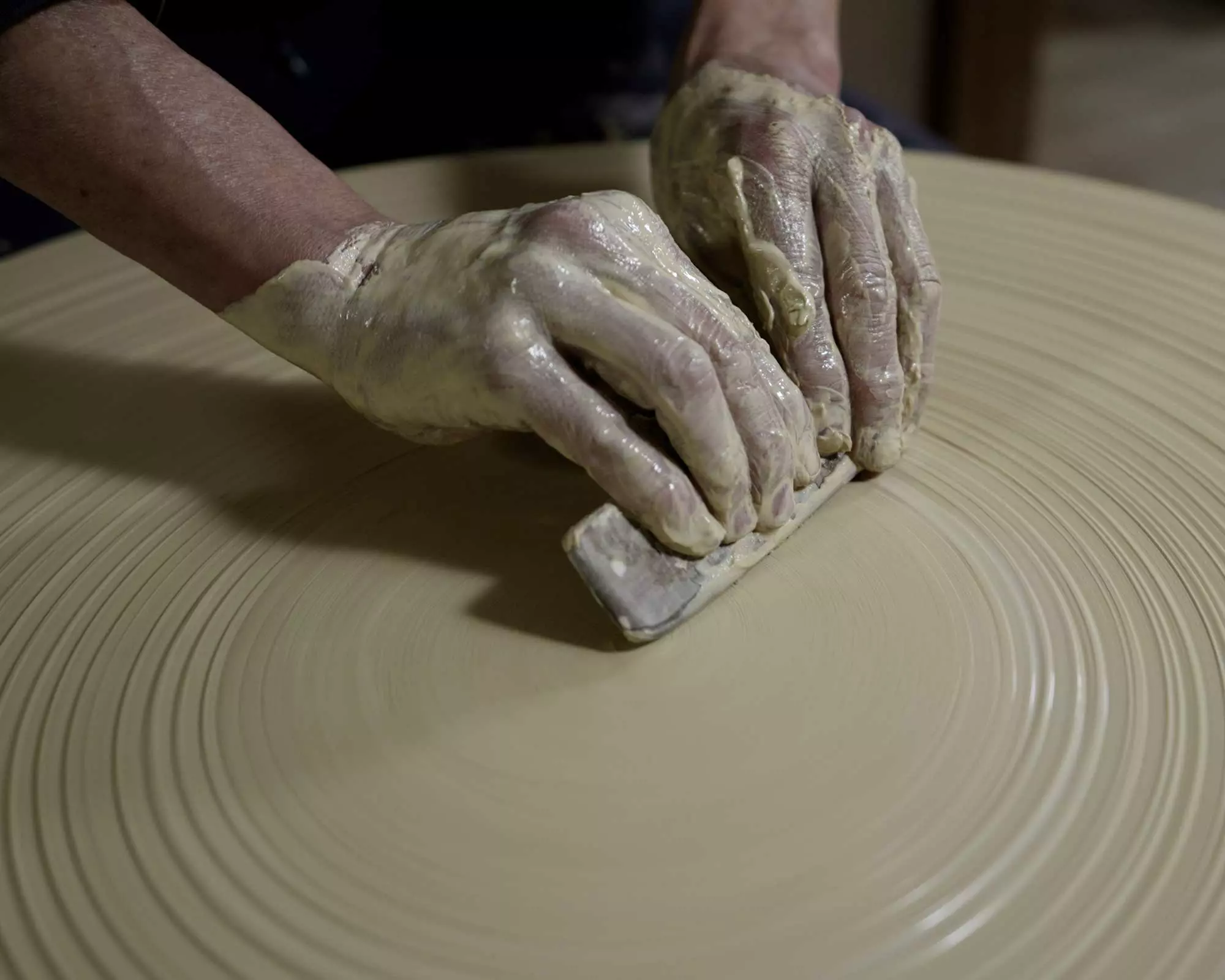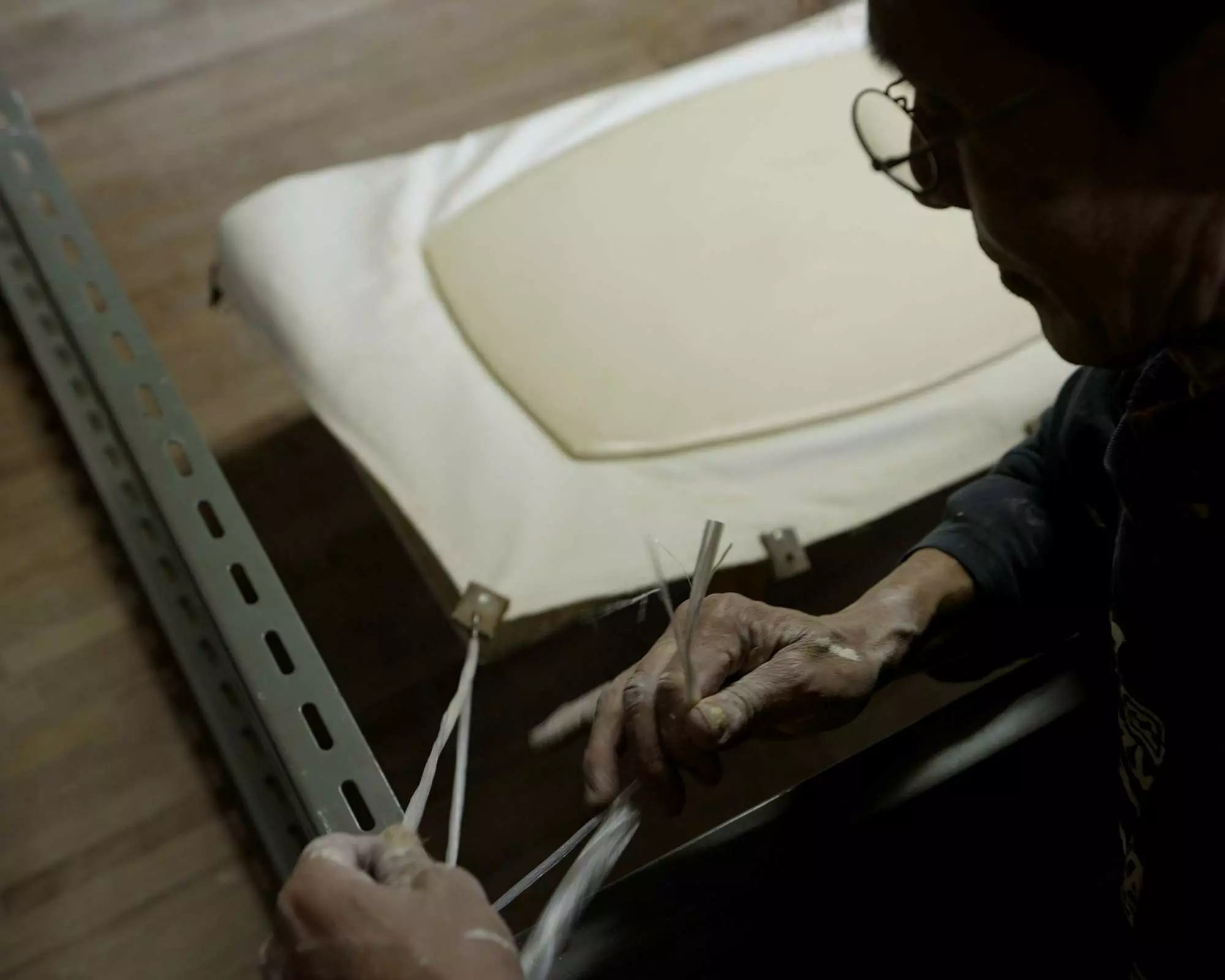 The blue color on my pieces is made with Gosu, a form of cobalt. Gosu is a blue pigment used to decorate pottery from ancient times.
I carefully blend ingredients to make what I call Shibata Gosu. In my decorations, I favor using lines. I drag a needle across the clay to form lines which I fill with my blue pigment to create linear expressions.
This method creates sharp lines, which can also appear airy. To me these lines seem modern, so I use them in my pieces.