For over 40 years I have worked to integrate traditional techniques with various materials.
As I worked to integrate new materials, I discovered a synthetic opal material called Kyoto Opal that was developed by Kyocera using leading-edge technology.
One lacquerware technique inlays the nacreous layer, or mother of pearl, found in shells to create greater beauty.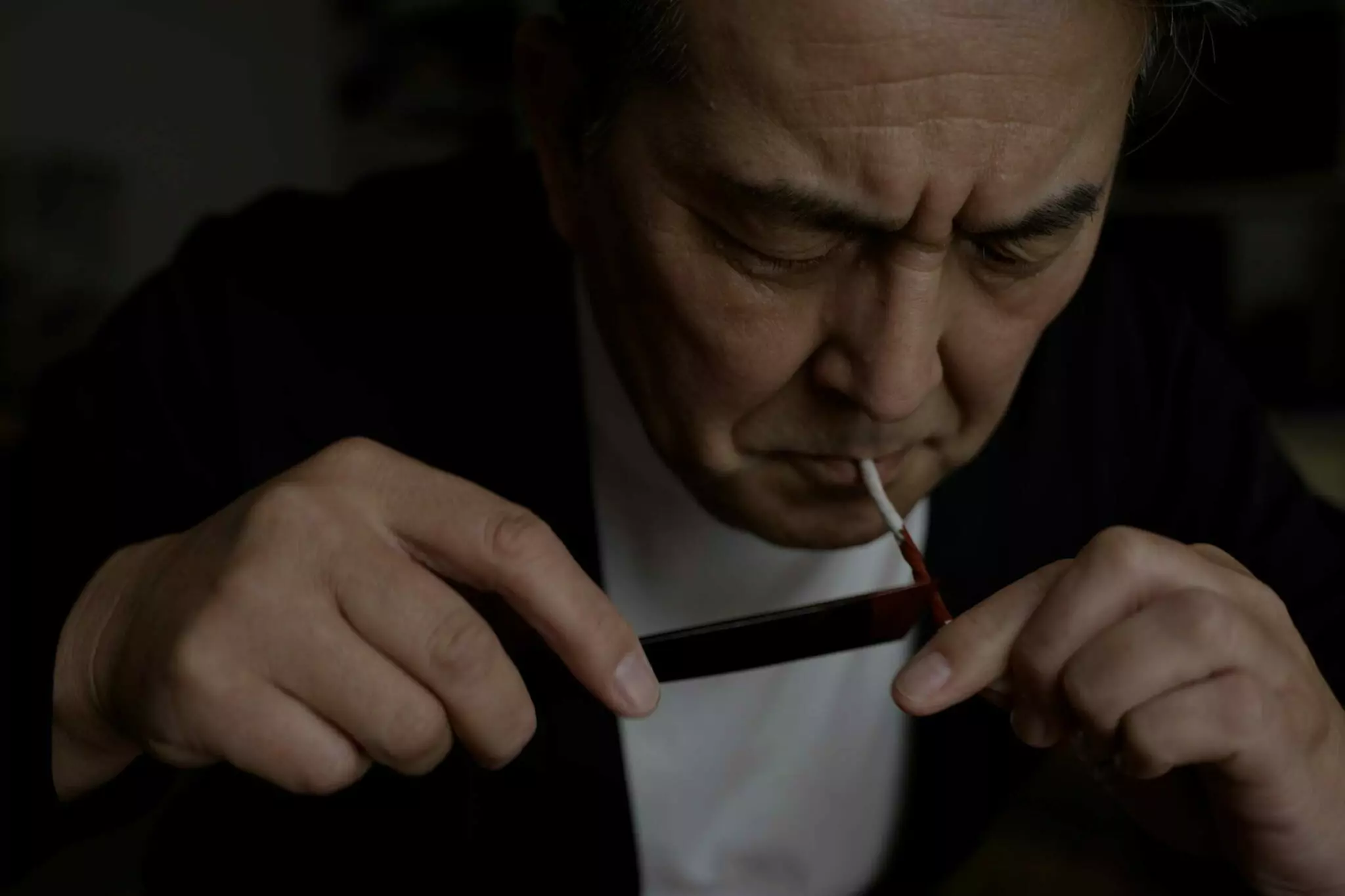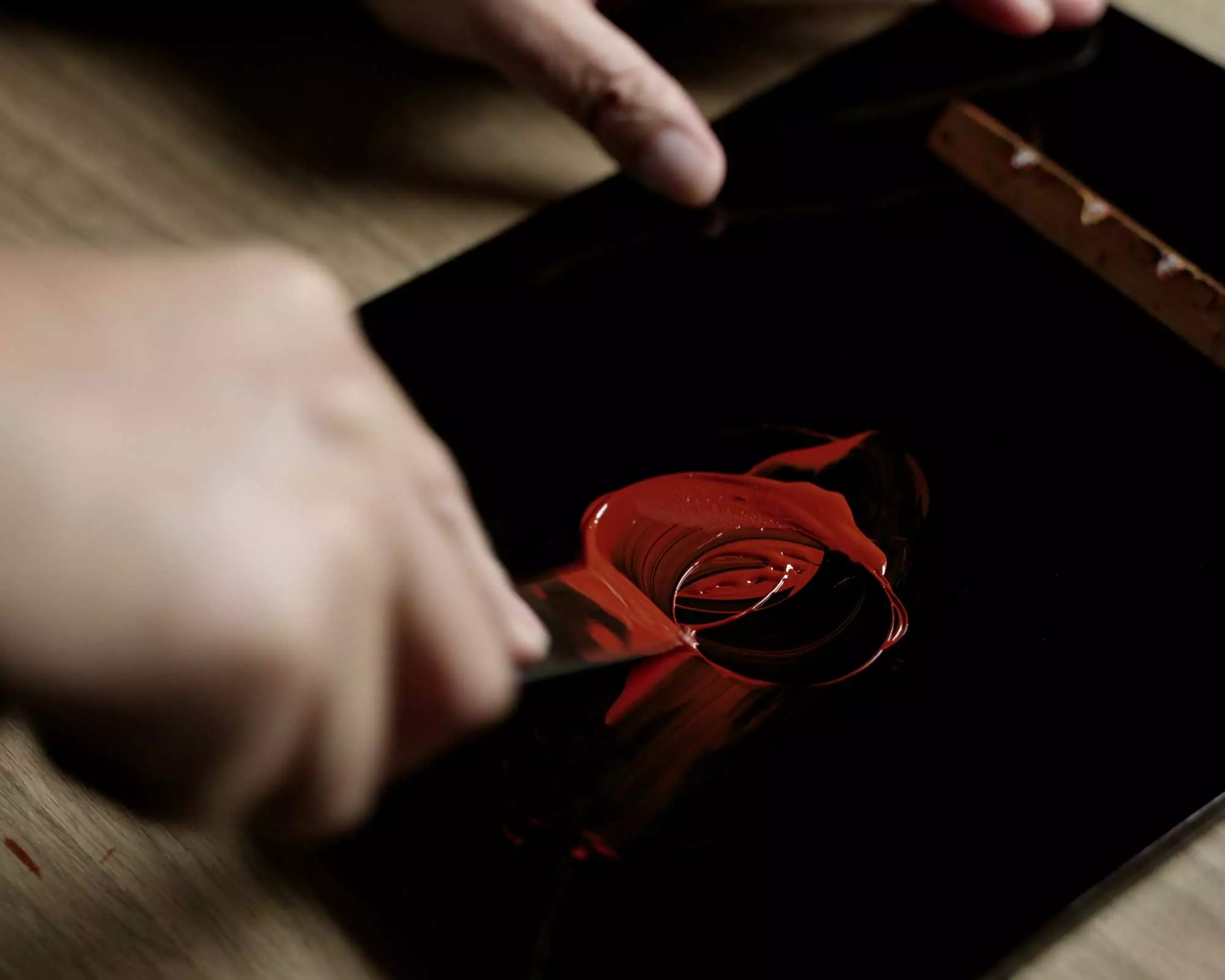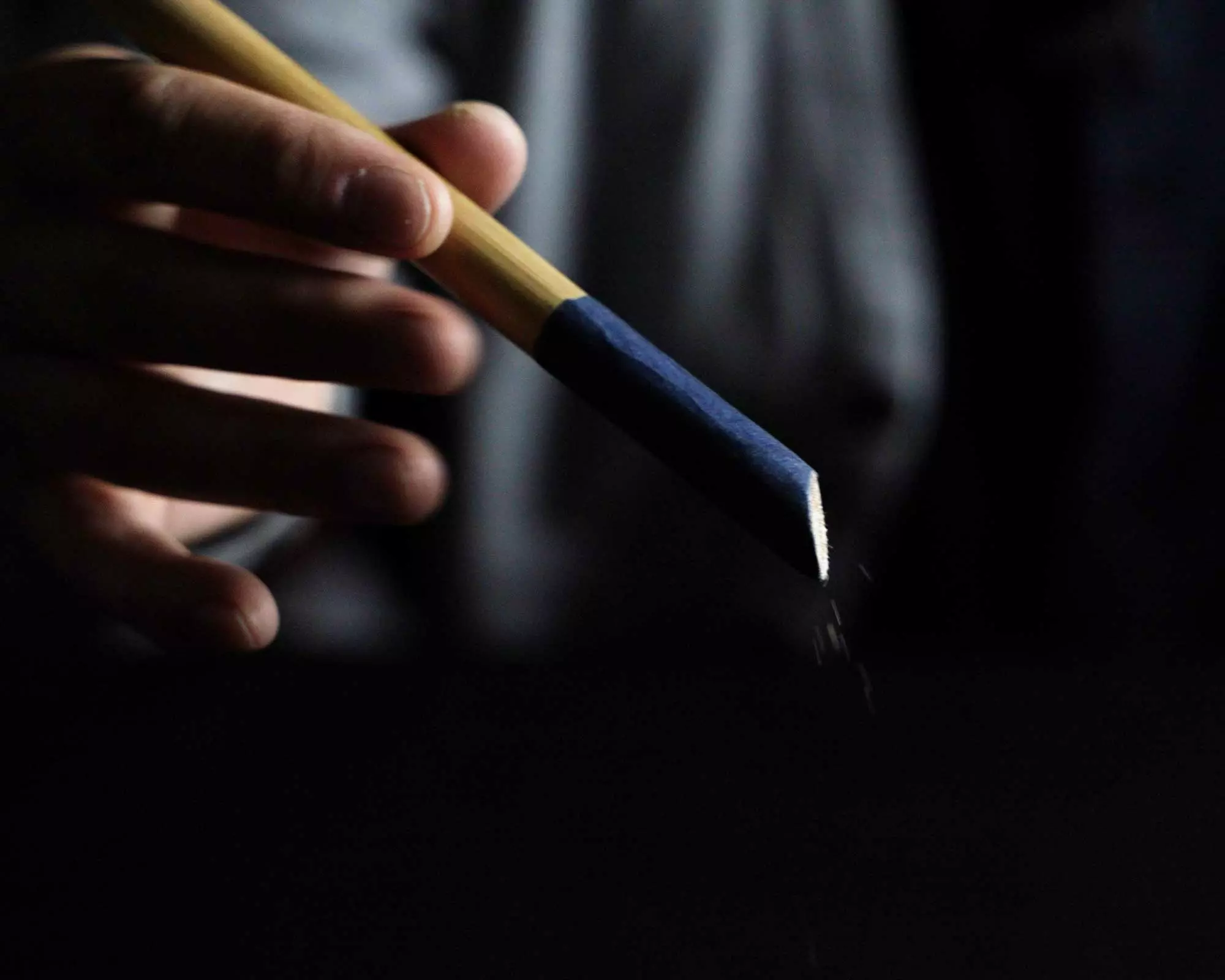 I decided to use the synthetic Kyoto Opal instead of natural materials, such as mother of pearl or egg shells, and found it created an unexpected effect.
Normally, inlaid mother of pearl sparkles from only one direction, but when I used Kyoto Opal, it sparkled from various angles.
By integrating this new material, Kyoto Opal, I devised a new lacquerware technique I call Saikiko ("colored luminescence").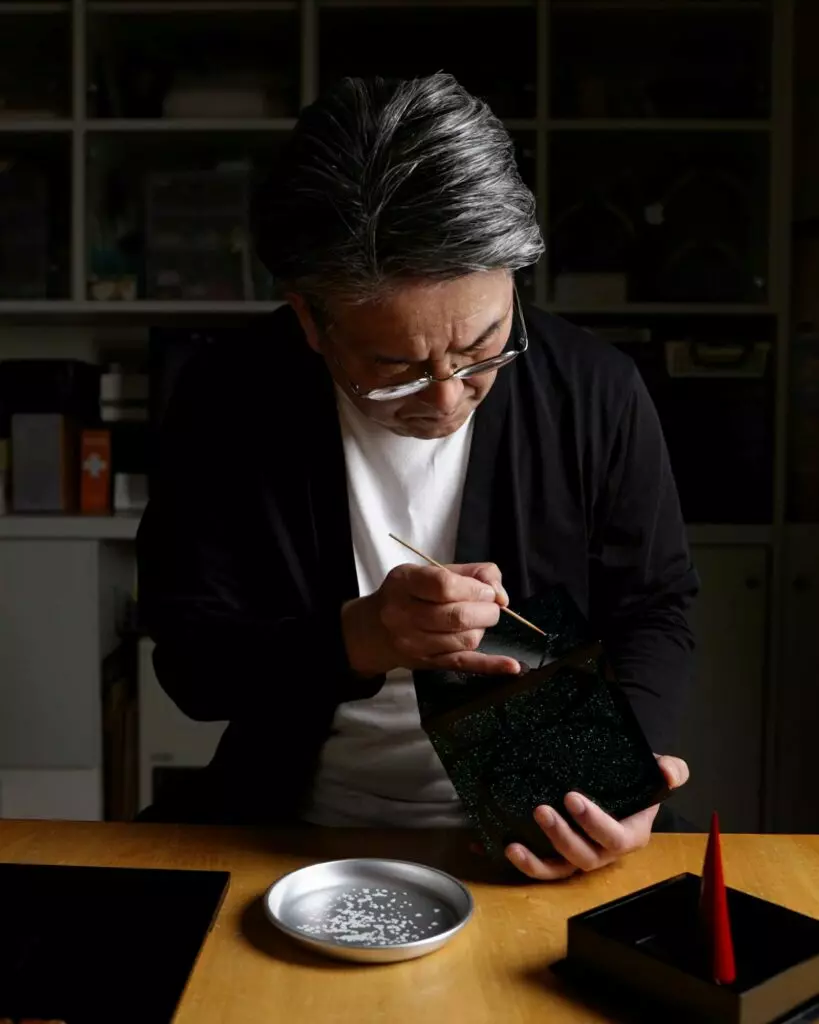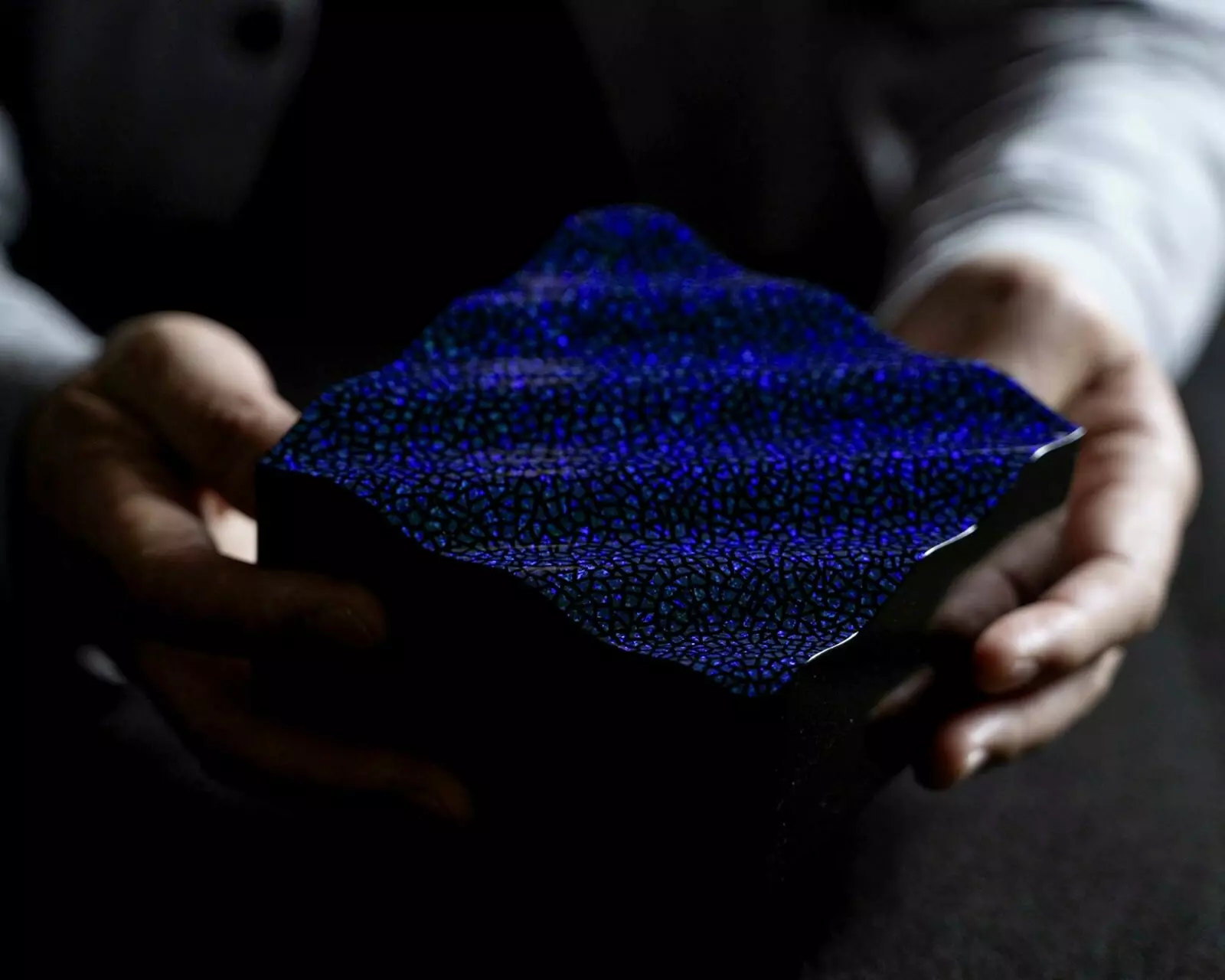 The base for this box was formed using a layering 3D printer.
I use the Saikiko technique on 3D-printed bases like this one to create a new type of modern artwork that goes against preconceived ideas in lacquerware to shine light on the future of traditional Kogei art.