When visiting Japan, it's common to encounter noren hanging at the entrance of shops in tourist areas and historical places. While the exact origin of the noren is not entirely clear, many experts believe its design and function might have been influenced by China or other Asian countries. However, the Noren as seen in Japan is uniquely Japanese, and it's something you wouldn't see in the U.S., Europe, other parts of Asia, or even China.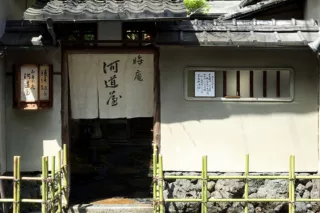 The History and Meaning of Noren
The Noren has been present in Japan since the early Heian period. Originally, its purpose was to block sunlight, wind, dust, and prying eyes. From the Kamakura period onwards, patterns began to be drawn in the center of the Noren, giving them a specific message or significance. By the Muromachi period, Noren began to feature unique designs based on flora, fauna, and geographical themes to indicate the shop's name or the type of business. In the Edo period, designs similar to current-day noren, showcasing shop names, business types, product names, etc., in a "whitewash" style became more prevalent, serving as a form of "advertising media". Furthermore, the term "noren" in Japanese is also used symbolically in business contexts, akin to "goodwill" in English, referring to the brand value of a company.
Kyoto and Noren
Noren is an integral part of Japanese culture, often depicting the name, special features, or history of a shop, giving visitors a sense of Japan's traditions and aesthetics. In historic Kyoto, Noren is especially prominent. Please pay attention to their design, colors, and characters; each has its unique story. Typically, a shop with a noren indicates that it is ready to welcome customers.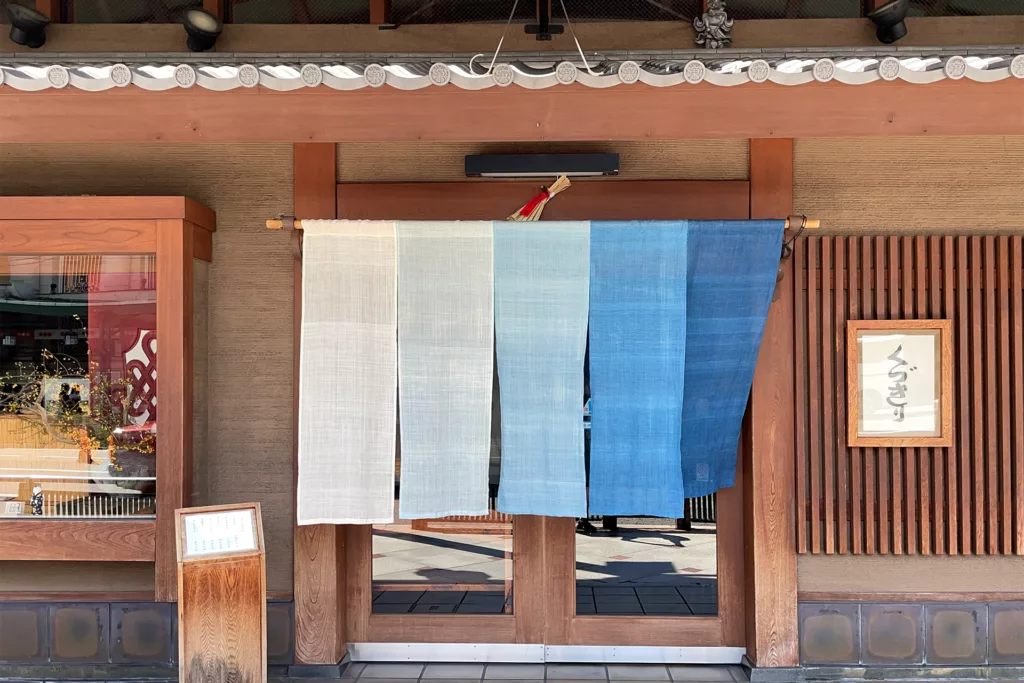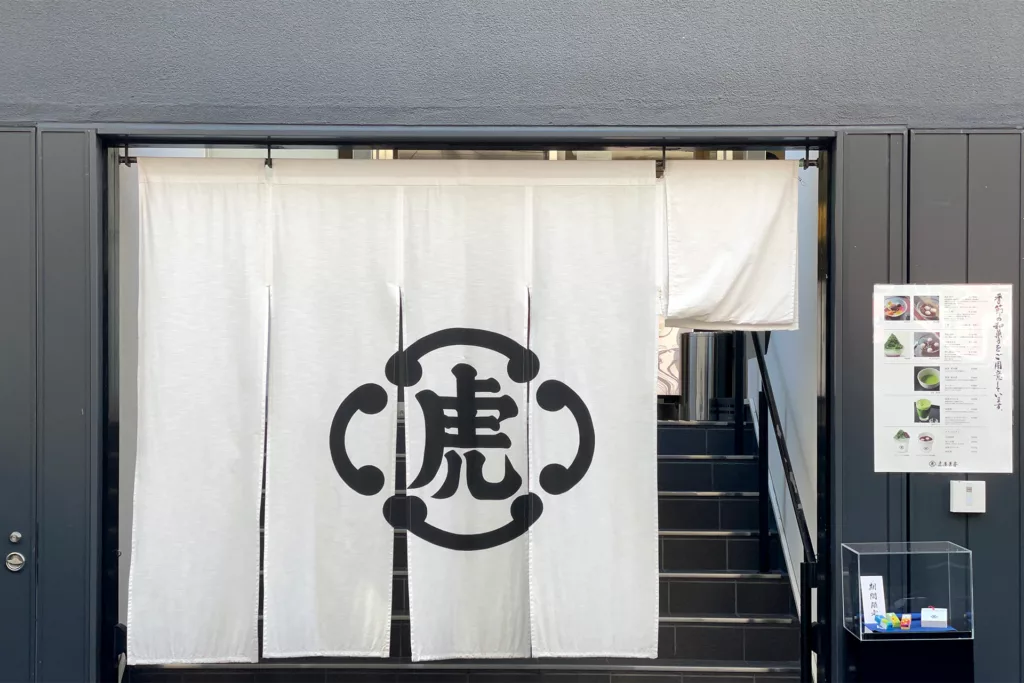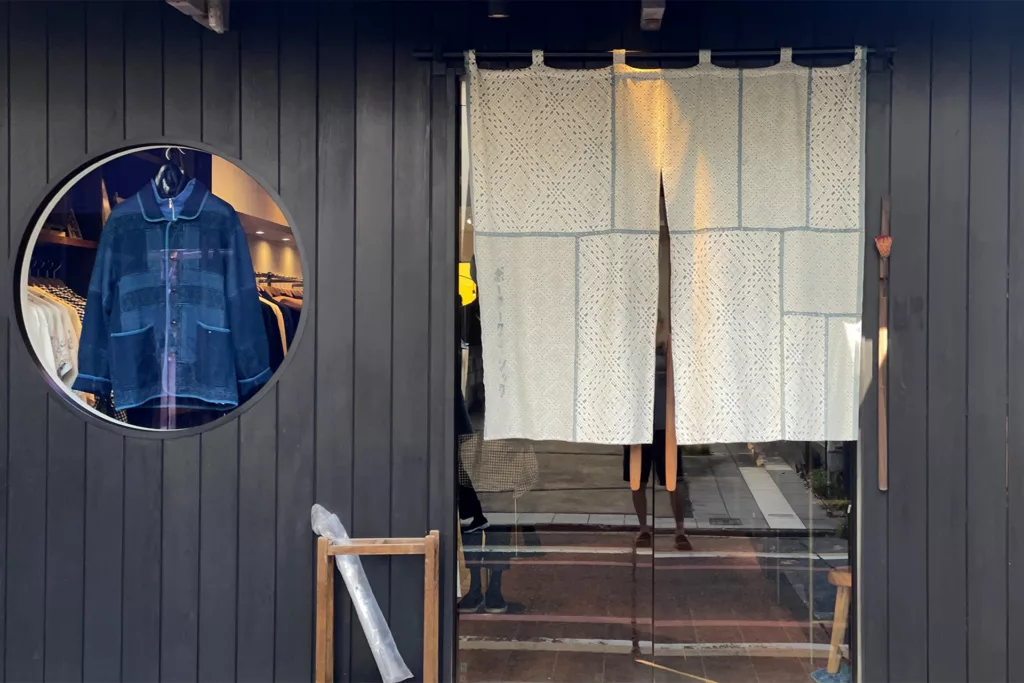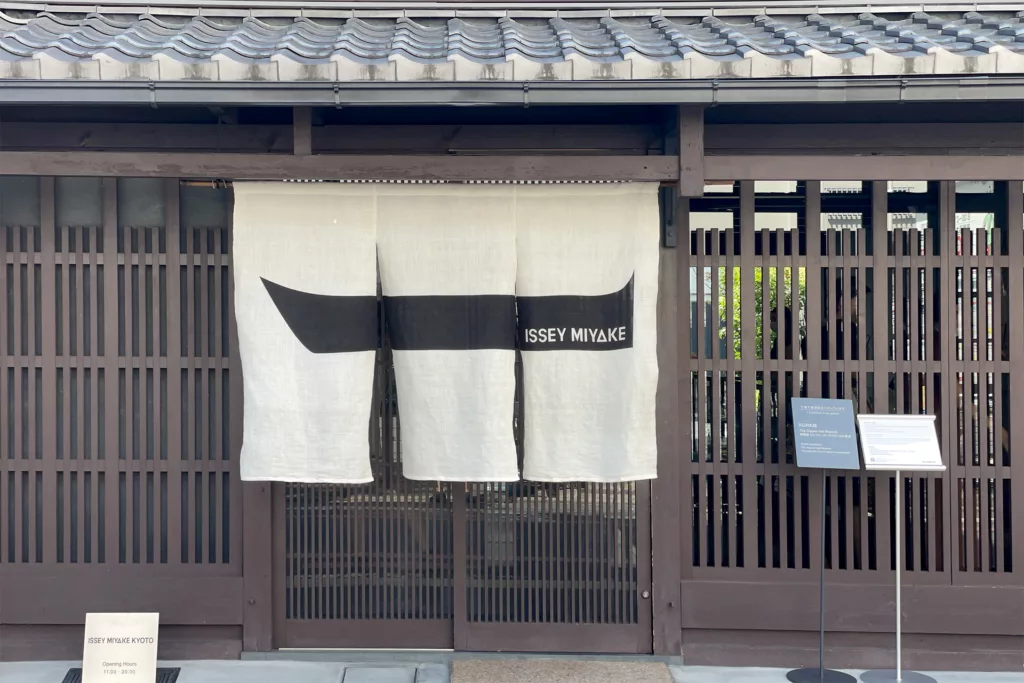 Noren as Kogei Art
On the other hand, Noren also represents a facet of Japanese textile artistry. It has played an important role as an indoor partition or as an element of interior décor. Noren has also been seen as a canvas, dyed with various techniques to depict patterns. At Kogei Art KYOTO, Yoko Kuriyagawa showcases her noren works, utilizing hand-dyed indigo techniques.