Koken Murata
In Praise of Sunshine
The thin lines of inlaid mother of pearl seem to guide light, representing human psychology. This work was inspired by a novel written by Akutagawa Ryunosuke based on Karma by Tolstoy, which originally comes from a Buddhist story. The relief that represents light and people is decorated with foil pressing, Maki-e, and inlaid mother of pearl. Blazing red lacquer is applied on top and the surface is polished to expose the pattern.
Packaging and Shipping: As for the shipping fees, they can be automatically calculated when you click the "Add to Cart" button on the artwork page and proceed to the Checkout page. By selecting your country or region in the "Billing details" section, the shipping cost via DHL or FedEx will be displayed and can be combined with the artwork price for payment. Additionally, the artwork will be carefully packaged and shipped by experienced art-specialized packing professionals, using methods tailored to each individual piece.
NFT Authenticated

These works of art come with NFT certificates. For details, please click here.

Materials

wood, aluminum, cloth, lacquer, shell, gold leaf, blue gold leaf, stainless steel, resin

Details

W 65 × D 19 × H 86cm
weight: 15.35kg

W 25.59 × D 7.48 × H 33.86 in
weight: 33.84 lbs

Tags
By signing up for our Newsletter, you can receive up-to-date information from Kogei Art KYOTO in your mailbox.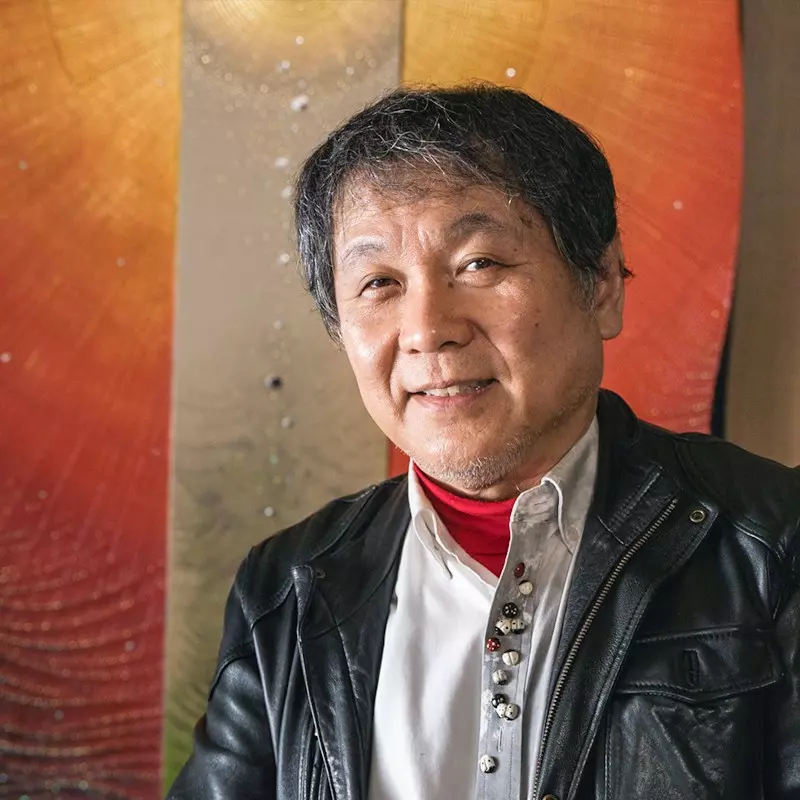 Koken Murata
Koken Murata's main themes are light and water. He freely uses gold and silver leaf in creative ways to produce artwork that is both gorgeous and modern. His work has been highly praised in Japan and around the world in countries like the USA, English, Norway, France, Vietnam, Taiwan, Hong Kong, and China.