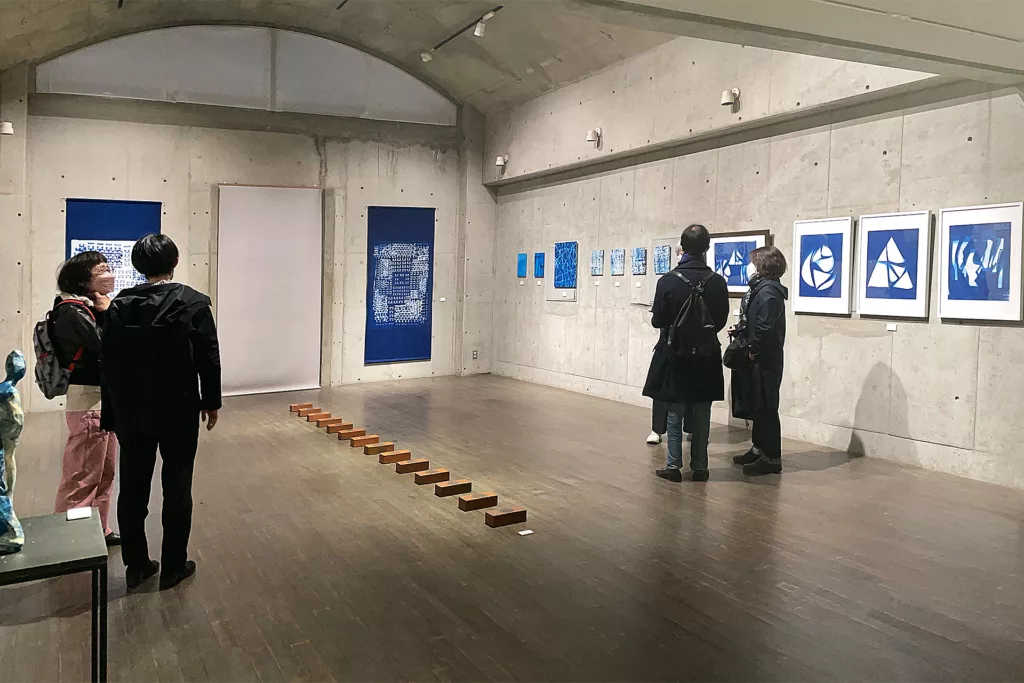 I visited "Looking for Blue 5," a group exhibition featuring Kogei Art KYOTO exhibiting artist Shogo Okamoto.
Shogo Okamoto is a Ningyo(doll) artist, but once a year, he creates works in other fields.
In this exhibition, he is showing works created after participating in a workshop on expression using cyanotype prints.
Cyanotype, also known as the blueprint or sunlight photography, was one of the major photographic techniques until the mid-20th century and utilizes the property of cyanotype developer to produce blue color only in areas exposed to ultraviolet light.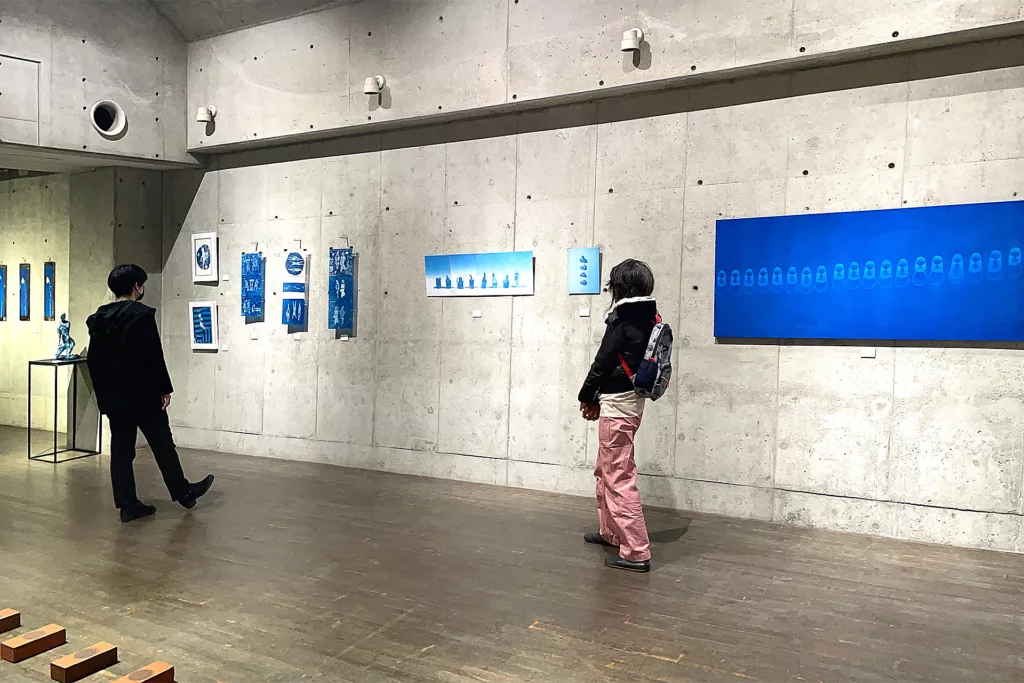 In this exhibition, artists of dyeing, sculpture, printmaking, and Japanese painting exhibit works using cyanotype prints.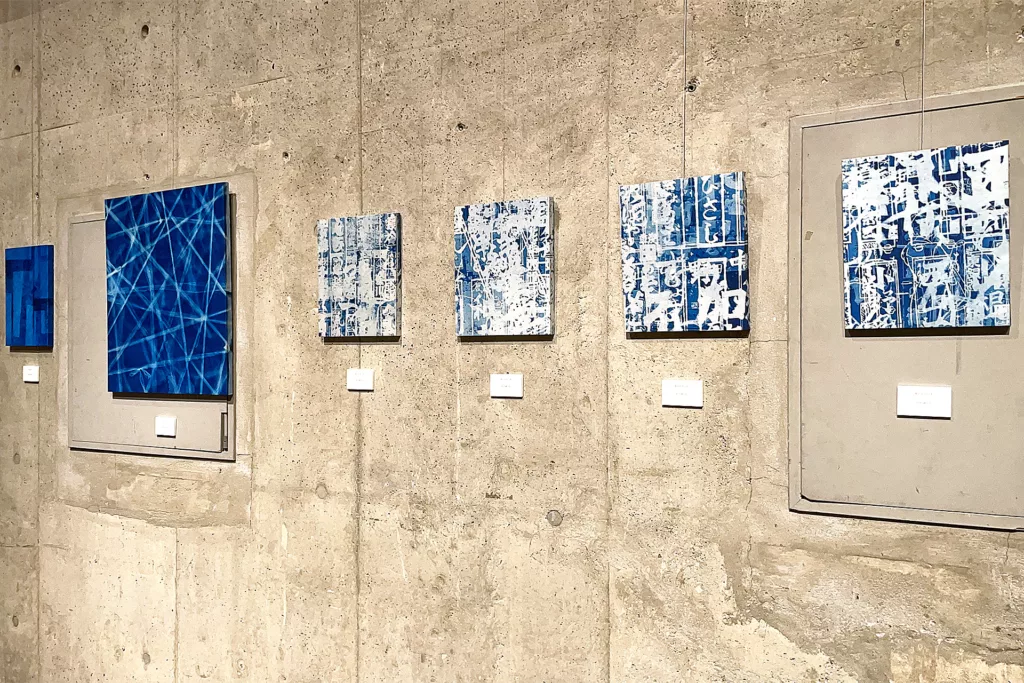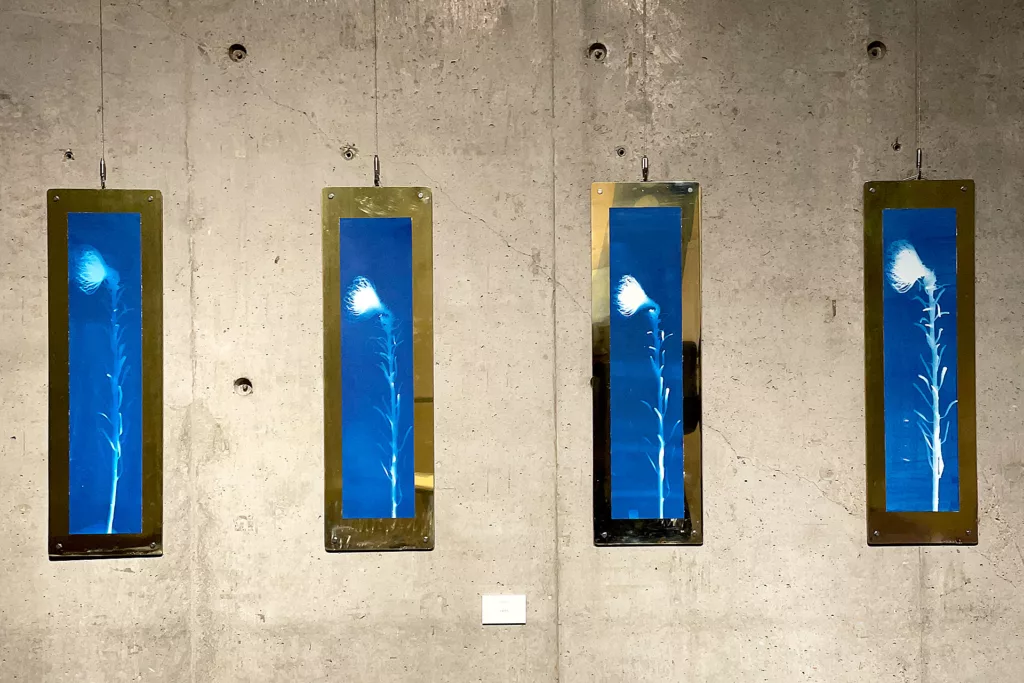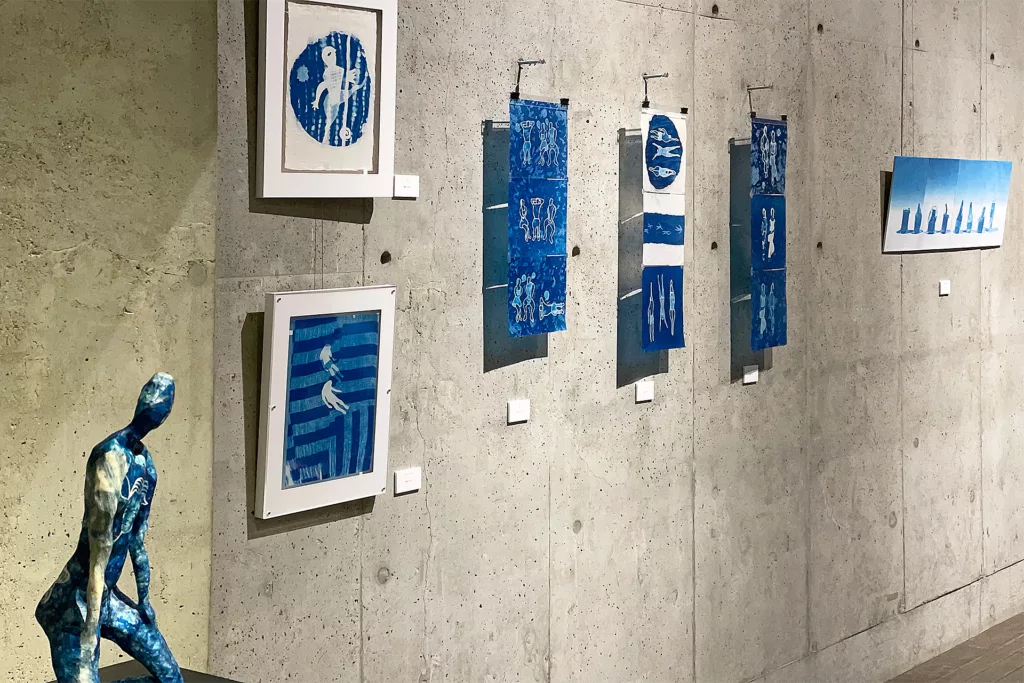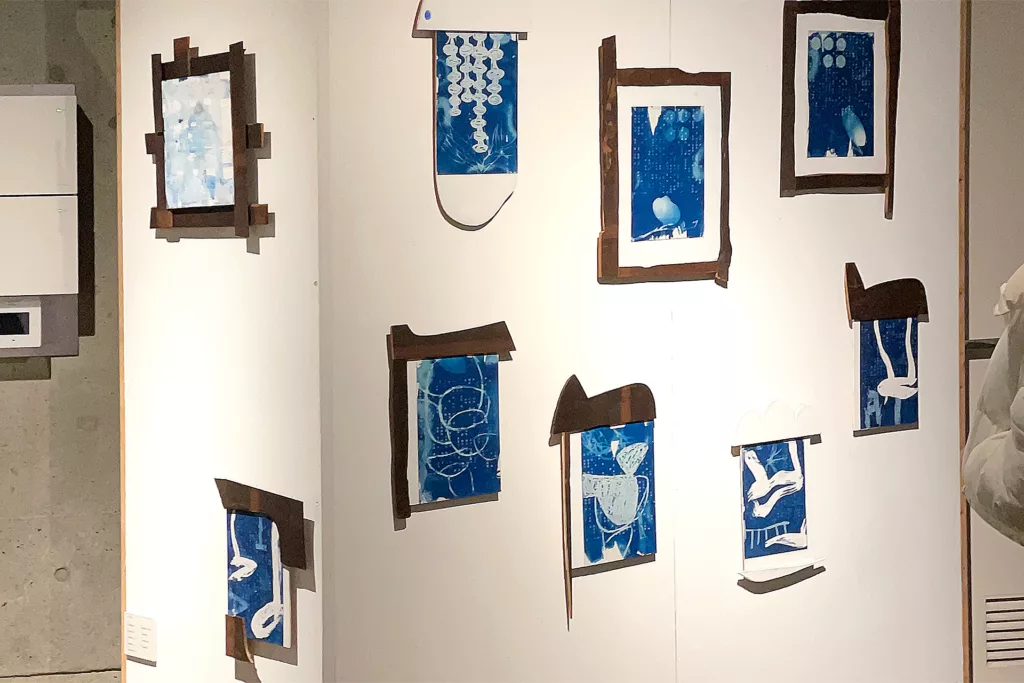 While other artists exhibited works utilizing the characteristic "blue" of cyanotype, Mr. Okamoto's work was a cyanotype print on a brick block.
I quite like Mr. Okamoto's unconventional approach to production

He asked me to imagine my thoughts when He created this work.
I told Mr. Okamoto that words such as the earth as seen from the moon, the sun, solar eclipse, lunar eclipse, and the passage of time came to mind, but he did not tell me the answer.

Click here to see the works of Ningyo(Doll) artist Shogo Okamoto