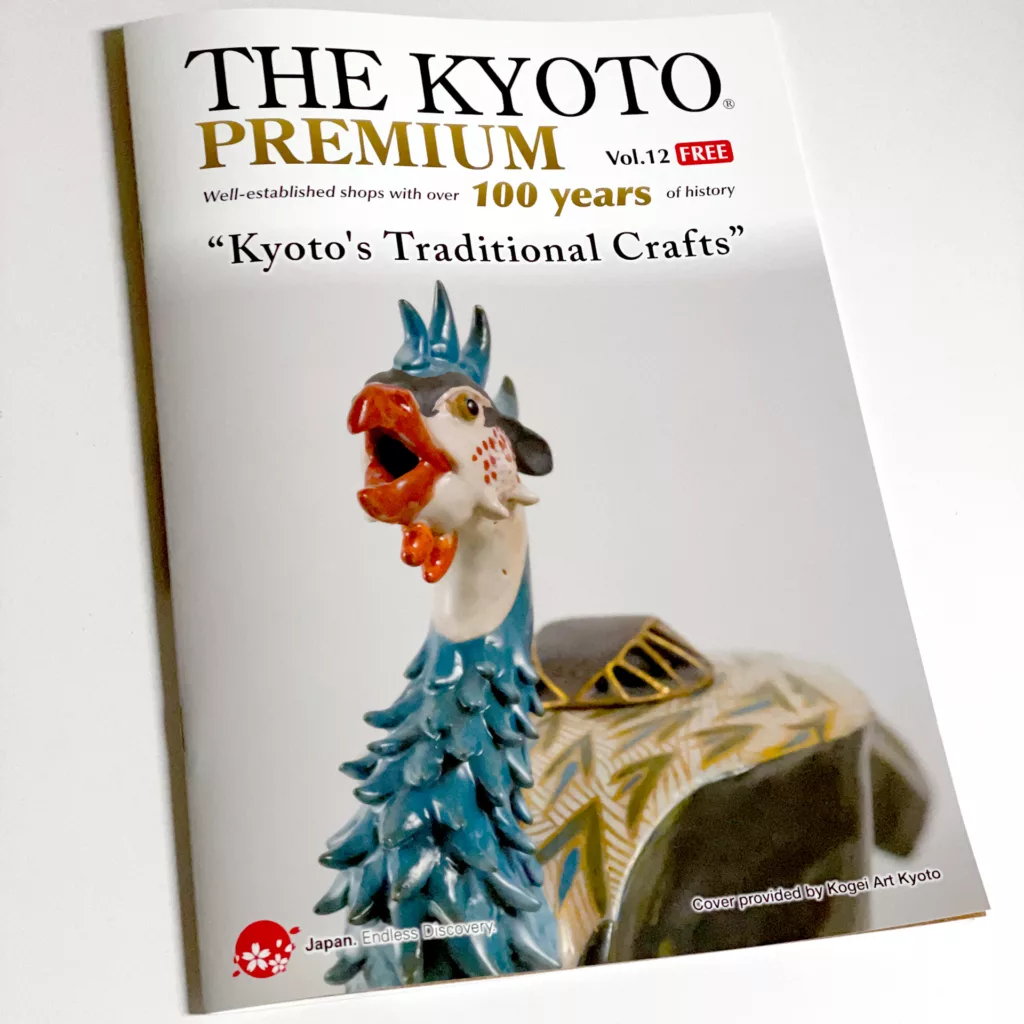 We placed an ad in Vol. 12 of "THE KYOTO PREMIUM," a free paper for inbound travelers, which is available at approximately 200 locations in Kyoto City, including hotels, inns, Kyoto tourist information center "Kyo-Navi" and other major tourist information centers.
"THE KYOTO PREMIUM" is a media introducing long-established Kyoto businesses that have been in business for more than 100 years, and Kogei Art KYOTO's operator, Karafuneya, is a printing company that has been in business for 103 years this year, counting from 1921, the year of its foundation.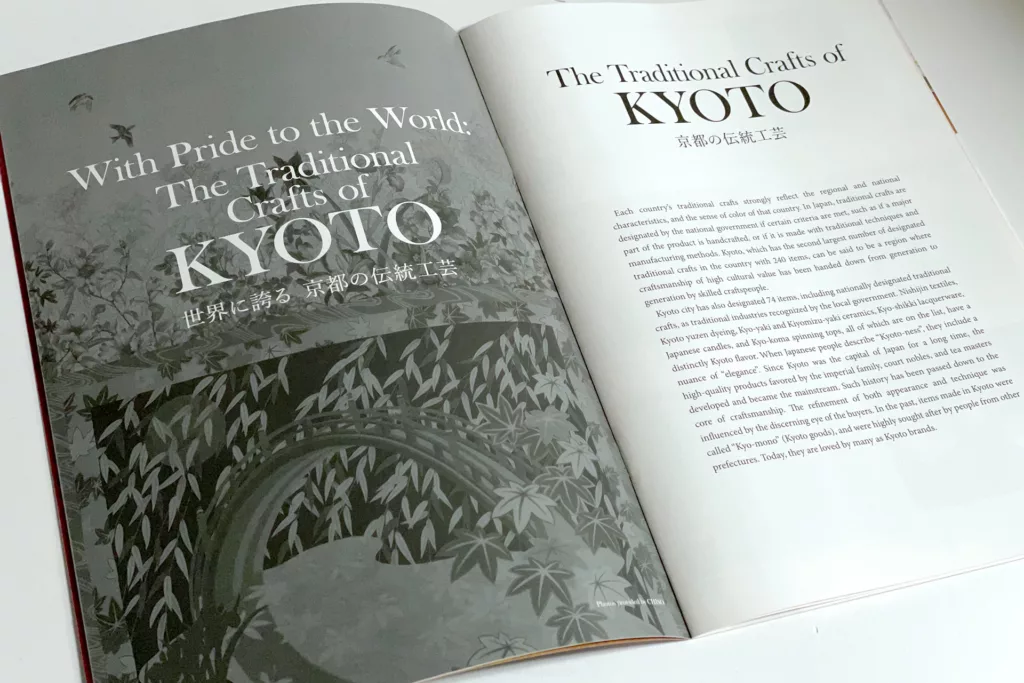 The feature article in this paper is "With Pride to the World The Traditional Crafts of Kyoto," and Kogei Art KYOTO is introduced on the cover page, the first advertisement spread, and a double-page spread on the feature page.